While sweet milk waffles and Kolaches are Southern must-haves, jiffy cornbread is a Southern staple in Louisiana, Kentucky, and Georgia. It's easy to cook and only needs some basic ingredients.
But did you know you can make jiffy cornbread without eggs?
Yes, it's possible to make jiffy cornbread without eggs. We've quickly become fans of eggless jiffy cornbread, and you can come up with hundreds of recipes with delicious egg substitutes.
Let's see how.
How to Make Jiffy Cornbread Without Eggs
A simple online search can show you the various eggless jiffy cornbread recipes. However, here is our ideal vegan cornbread with simple ingredients you can find at home.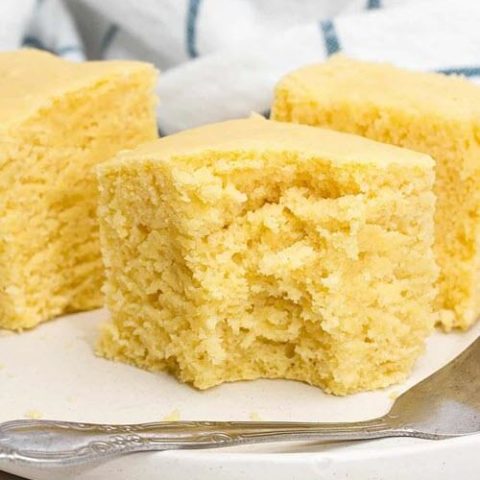 Eggless Jiffy Cornbread
Your best vegan cornbread without eggs.
Ingredients
1 cup of cornmeal
3 tbsp baking powder
1/2 a cup of sugar
1/2 a tsp of salt
1 1/2 cups of all-purpose flour
1/3 cup of oil of your choice
Enough flax seed egg or any other substitutes you can find below.
Instructions
1. Preheat a pan or iron-cast skillet in the oven at 400 degrees Fahrenheit to ensure your pan gets nice and hot.
This will provide your cornbread with a nice layer of crust.

2. Add all the dry ingredients except sugar into a bowl and mix well.

3. In a different bowl, mix oil and sugar until they are in complete harmony.

4. Add your egg alternative into the oil and sugar mixture and combine into a paste.

5. Add milk to the paste and mix well until combined.

6. Gradually add your paste into the dry mixture whisking slowly to ensure no lumps form.

7. Remove the preheated pan from the oven and grease it with oil or butter.

8. Put the mixture in the pan and smoothen on top.

9. Bake for about 30 minutes at 400 degrees Fahrenheit. The result should be a golden fluffy brown bread.
To ensure the bread has cooked inside, pierce with a toothpick and pull out slowly.
If the toothpick comes out with crumbs, it is done. If it appears sticky, you should probably give it some more minutes.

10. When it is ready, remove the bread from the pan and let it cool for five minutes.
Nutrition Information:
Yield:

12
Serving Size:

1
Amount Per Serving:
Calories:

199
Total Fat:

8g
Saturated Fat:

1g
Trans Fat:

0g
Unsaturated Fat:

7g
Cholesterol:

31mg
Sodium:

479mg
Carbohydrates:

29g
Fiber:

1g
Sugar:

8g
Protein:

4g
5 Substitutes for Eggs in Jiffy Cornbread
Traditional cornbread recipes are simple. You only need flour, milk, eggs, butter, baking powder, and sugar. But there are tons of recipes without eggs and include some amazing substitutes. You've got plenty of options if you're vegan or need to make something not so vegan.
1. Overripe Bananas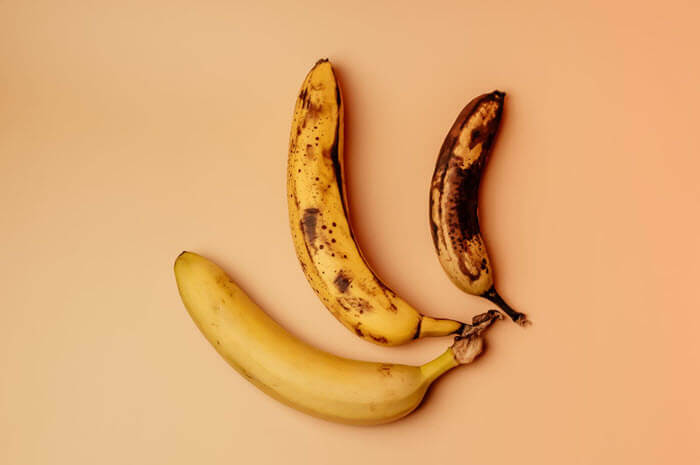 Bananas are an excellent substitute if you fancy sweet cornbread meal. Overripe bananas, in particular, give you extra sweetness with more sugar than the typical banana.
We suggest using this substitution if you're okay with the strong banana essence that comes out of this cornbread. If that's appetizing to you, then let's move on to the next step.
How to Substitute
When using it, mash your overripe banana like you would in banana bread. Replace each egg with about ¼ cup of mashed bananas.
It is crucial to use overripe bananas as you want them soft and mushy. If they become too runny, simply remove the excess liquid before adding it to your mixture.
2. Chia Gel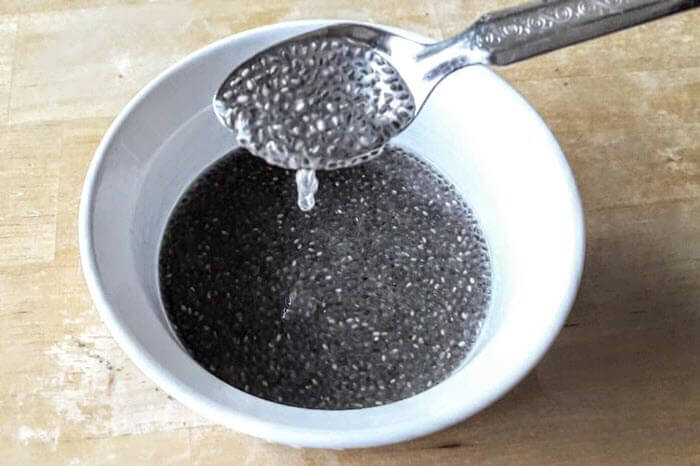 Chia gel is a popular alternative for eggs in jiffy cornbread recipes as it appeals to vegans and weight watchers. The beauty of chia eggs or chia gel is that they have a subtle taste and wouldn't affect the overall taste of your cornbread.
That said, chia gel can be used to make sweet or savory variations of cornbread meals.
The downside to using chia gel as an alternative is they are pricier than eggs. Also, the fact that you have to buy the seeds and make the eggs is a little time-consuming.
How to Substitute
If you don't mind the prep time, simply add a tablespoon of chia seeds and 2 ½ tablespoons of water and mix.
Let the mixture solidify for about five minutes before adding it to your cornbread ingredients.
3. Yogurt
Yogurt can be a tasty alternative to eggs in cornbread recipes with its creamy texture. Though it is not necessarily vegan, yogurt is simple to add to a cornbread recipe and does not need extra work.
How to Substitute
When using it instead of eggs, simply add a ¼ cup or 60 grams for every egg that would have been used.
Yogurt makes for sweet and savory cornbread recipes including corn muffin and cake mixes.
When using yogurt, be wary of flavored variations as they can have a huge impact on the taste of the final product.
If you're making a sweet cornbread mix, flavored yogurt may boost your taste. However, in a savory cornbread meal, flavored yogurt may give an unpleasant taste.
4. Ground Flax Seed Gel
Also known as Flax egg, ground flax seed brings a nutty flavor to your cornbread. Just like the chia seeds, ground flax can be molded into an egg substitute using the same method as chia seeds.
Though chia eggs are almost tasteless, ground flax seed eggs have a rich nutty taste which will be noticeable in your cornbread.
Though the flax egg flavor is pronounced, you can easily mask it with other ingredients if you don't like the nutty aftertaste.
Ground flax seed gel is cheaper and easier to find in the grocery store than chia seeds. You still have to prepare the egg before use.
How to Substitute
Simply mix one tablespoon of ground flax with 2 ½ tablespoons of water and let it thicken for roughly five minutes.
5. Applesauce
Applesauce is a puree made from sweetened apples, and it can be an ideal alternative to eggs in making cornbread. It is often made with sweetened sugar or added with a few spices like cinnamon and nutmeg.
Sweetened applesauce is great for making sweet vegan cornbread recipes.
However, you need to be careful not to add more sugar when mixing the rest of the ingredients. That's because applesauce is typically sweet, and you don't want the cornbread too sweet.
For a savory cornbread, you'll need to hunt down unsweetened applesauce, and it will be an ideal substitute for eggs in cornbread.
How to Substitute
Just like yogurt and overripe bananas, the general ratio to use is one-quarter cup of applesauce for every egg replaced. Of course, you might have to use less or more depending on the recipe.
FAQs About Jiffy Cornbread
What can you use for jiffy cornbread instead of milk?
The ideal substitute for milk in jiffy cornbread is almond milk. It has a mild taste and doesn't overpower the rest of the ingredients. Unsweetened almond milk is best used in savory jiffy cornbread, while the sweetened version provides more sugar to the recipe.
What happens if you add an extra egg to the cornbread?
An egg adds flavor and increases moisture to the cornbread. So, when you add an extra egg, the texture of the cornbread changes and will most likely become creamier and have a strong egg taste.
Is jiffy cornbread gluten-free?
The basic jiffy cornbread recipe contains wheat flour which is definitely not gluten-free. Unless the wheat flour is labeled gluten-free, it is safe to assume jiffy cornbread contains gluten.
Conclusion
Jiffy cornbread is a yummy breakfast with simple ingredients. While milk, flour, cornstarch, and eggs are the main ingredients, you can make a delicious jiffy cornbread without eggs.
Simply choose a substitute such as flax seed, chia seed, or yogurt, and you'll have an amazing recipe fit for vegans.
Related Posts