"I don't like cake," said nobody ever! The cake is such a delightful pastry; everyone loves a piece of cake.
However, all the ingredients have to be well on point to make this dessert. So, what happens when a key component, oil, is missing? Can it be substituted?
This article will give you the top substitutes for oil in your cake mix. But for starters, what role does oil play in a cake mix? Let's see.
15-Second Summary
Oil in cake plays a vital role in giving your cake tenderness and moisture.
If oil is unavailable in your cake mix, substitute with melted butter, Greek yogurt, avocados, dry plum, mayonnaise, black beans, and banana.
What Role Does Oil Play in Cake Mix?
No offense to butter fans, but oil checks the box when it comes to moistness!
Supposing you've had a dry cake before, you'll come to appreciate the moistness oil gives to your pastry.
Tenderness is another outstanding role oil plays in your cake mix. Have you eaten a chocolate cake that melts away in your mouth? Well, you owe that soft and tender effect to oil.
What Can You Substitute for Oil in Cake Mix
So, what can you substitute in your cake mix in the absence of oil? Let's find out!
1. Melted Butter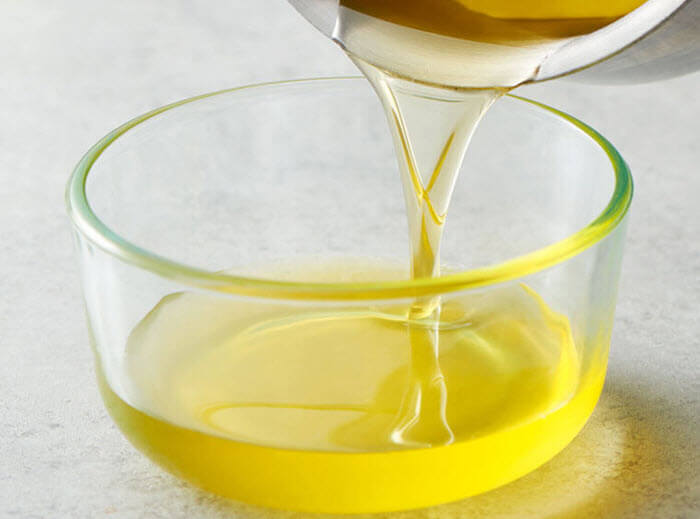 Butter will be your first choice. And rightly so, it is a traditional baking ingredient. You can use butter with high-fat content to make your cake mix fluffier and more robust.
The difference between melted butter and oil is that butter has saturated animal fats while vegetable oil has unsaturated fat.
When it comes to cakes, butter is a perfect replacement for oil. You can also add it to your brownie recipes, muffins, cookies, etc.
How to Substitute
Use a ¾ :1 ratio to substitute butter for oil in the cake mix. You'll like the results.
So, what if you are trying to go with low-fat substitutes? Check out the rest of the recommendations.
2. Coconut Oil
Everyone knows coconut oil is an embodiment of nutrients and flavor, and it gives your cake mix a smooth and soft texture.
Coconut oil is usually in solid form, so you might want to melt it before using it.
How to Substitute
Once it's melted, use an equal substitute ratio of coconut oil for vegetable oil in your cake mix.
3. Applesauce
Are you surprised by our recommendation? Well, don't be; applesauce works fine as a replacement for oil in cake mix. It will give your cake mix a fruity flavor.
Depending on your flavor, you can use sweetened or unsweetened applesauce.
Applesauce works perfectly in Vanilla and chocolate cake mixes. You might want to consider watching the sugar you add to the cake, as the apple already gives it a sweet taste.
How to Substitute
In muffins and brownies, the consistency of the applesauce is usually thinner and tastier. So, substitute applesauce for oil in a ¾:1 proportion.
4. Olive Oil
Olive oil is a healthy substitute for oil in your cake mix.
But, keep in mind that olive oil has a strong flavor and can affect the taste of your mix. So choose a mildly flavored type of olive oil.
How to Substitute
Suppose you decide to use olive oil; use it in the ratio your recipe calls for oil.
5. Greek Yogurt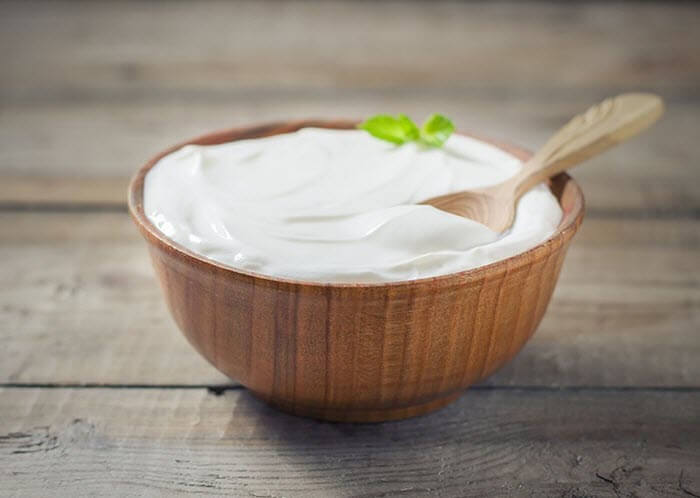 Yes, we know we are pulling up surprising substitutes but trust us when we say we got this!
Greek yogurt is an excellent alternative to oil in cake mix; it's perfect as a high protein option. On the plus side, it also has a low-fat content.
How to Substitute
Substituting Greek yogurt for oil in your cake mix won't affect its flavor, but it might slightly affect the texture. Use a ¾: 1 proportion when using it.
6. Dried Plums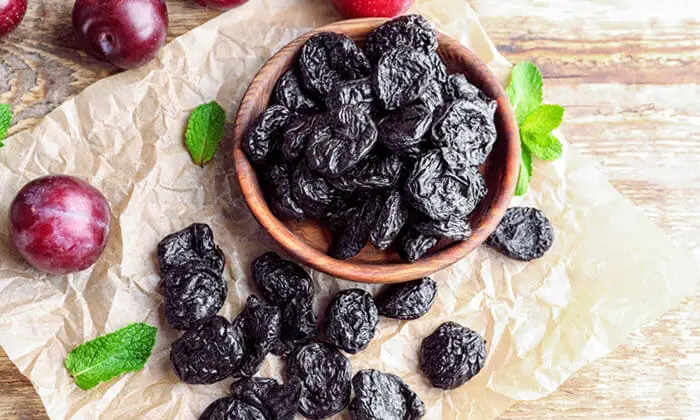 For a delicious cake mix with a unique taste, we recommend dried plums. They are fantastic substitutes that add their own "finesse" to your cake mix.
Dried plums are not only great for cakes; they work pretty well in muffins and brownies.
How to Substitute
When you use plums, the substitute ratio is ½:1. However, plums tend to have a sweet taste, so watch the amount of sugar you add. You might have to reduce the sugar in your recipe by about 25%.
7. Mayonnaise
Please don't give up on our unconventional recommendations; trust us when we say they bring out the best results.
Mayonnaise is also a great oil substitute in cake mix. To use its full potential, get a plain, tasteless, unflavoured variant, and explore its goodness.
How to Substitute
The critical ingredients of mayonnaise are egg and oil, which are necessary to make a fantastic cake mix. So, use mayonnaise in a ¾:1 proportion; this works perfectly.
8. Black Beans
We have yet another unconventional substitute – black beans. One part of black beans mixed with one of high-fat yogurt will give you the same texture like butter.
How to Substitute
For this replacement, use 2/4 cup of beans to 1 cup of oil.
Note that your resulting dough might be darker than expected, and it might affect the product's aesthetics. But if you don't mind a darker cake, bake away with black beans by all means.
9. Avocado Oil
We recommend avocado because it's a fruit that contains high fat. This makes it a suitable replacement for oil.
Avocados are terrific sources of Omega-3 acids and fibers. So they make up not just as substitutes but as nutrient givers.
How to Substitute
Use a replacement ratio of 1:1 of avocado for oil.
Further reading: What to Substitute for Avocado Oil?
10. Mashed Banana
Banana is a fantastic oil alternative. Rest assured that you get more than just tenderness and moistness but also flavor with this option.
How to Substitute
To use bananas as an oil substitute, mash them and pour it into your cake mix. Since pure banana is a bit intense, use a replacement ratio of ½:1 for your recipe.
We are confident our recommended substitutes for oil in cake mix will give you excellent results, even the unconventional ones.
At this point, let's see how you can create your recipe for cake mix without oil.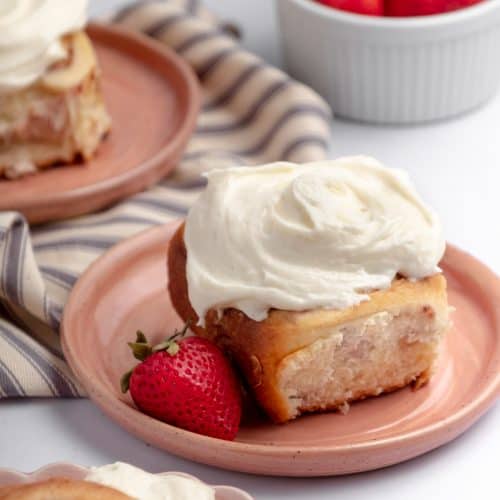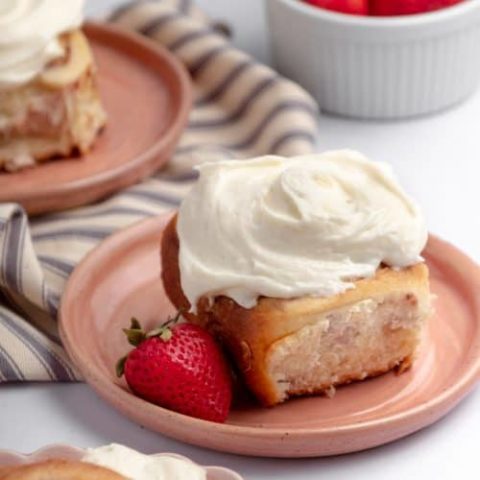 How to Make Cake Without Vegetable Oil
A yummy cake without oil in the mix.
Ingredients
2 cups of all-purpose flour
2 large eggs
2 cups of crushed pineapple juice
2 tablespoons of baking soda
1½ cup of granulated sugar
¼ teaspoon of table salt
Coconut whipped cream (optional)
1 teaspoon of pure vanilla extract
Instructions
1. Grease a baking pan and heat your oven to a temperature of 350F.

2. Get a large bowl, and whisk your flour, sugar, baking soda, and salt properly.

3. Then add the eggs, pineapple juice, and vanilla extract. Whisk all ingredients thoroughly but don't overmix.

4. Once set, spread the batter into the prepared pan and bake for about 30 minutes. Be careful not to overbake the cake.

5. Set your cake on a wire rack to cool properly. Then serve.
Notes
Store leftover cakes in an airtight container and freeze for weeks.
Nutrition Information:
Yield:

12
Serving Size:

1
Amount Per Serving:
Calories:

255
Total Fat:

3g
Saturated Fat:

2g
Trans Fat:

0g
Unsaturated Fat:

1g
Cholesterol:

31mg
Sodium:

719mg
Carbohydrates:

54g
Fiber:

2g
Sugar:

36g
Protein:

4g
FAQs About Oil in Cake Mix
Let's answer a couple of questions about oil-in cake mix substitutes.
How much butter to substitute for oil in cake mix?
In your cake mix, use a substitute ratio of ¾:1.
What happens if I don't use oil in my cake?
You will have a crumpled mess! Without oil, your dry ingredients can't bind, and of course, it might be dry and crusty.
Can cake mixes be made without oil?
Definitely! That is why we have created this delightful article. If you don't have oil, use its substitutes.
Final Words
A cake is at its best when all its ingredients mix properly and create a phenomenal treat for your tastebuds.
Sometimes the ingredients might not be readily available; in this case, oil might be missing. Feel free to use an oil substitute in your cake mix.