Fall is in the air and that means one thing: apple cider!
But what if you don't have an apple orchard nearby or don't feel like waiting in line for fresh cider? Fear not, because there are plenty of substitutes for apple cider.
From store-bought options to easy recipes, we've got you covered. So go ahead and enjoy a nice mug of your favorite substitute!
What Can You Substitute for Apple Cider
1. Lemon Juice
Lemon juice will be your first choice if you want a natural substitute. This yellow fruit works perfectly because of its high acidic content just like apple cider, its citrus burst brings similar freshness to your meal.
You can find fresh lemons or already squeezed lemons at the supermarket or fruit stores. The fruitiness and acidity can save your precious meal and it is a great ingredient in dressings and sauces.
Substitute Lemon juice for apple cider in a ratio of 1:1.
2. Rice Wine Vinegar
Rice wine vinegar can pass for a good apple cider replacement. With its sour taste, it creates a balance to the acidity and flavor of other components of your dish.
Although it doesn't have the fruitiness nor health benefits apple cider brings, it's a suitable substitute for apple cider in cooking.
Some say it has fruity undertones just less acidic when compared to apple cider, still, you can be confident that this versatile substitute would give a meal the right "kick".
You can add a tablespoon of lemon juice to your meal if you want it fruitier. It is great for salad dressings, stir-fries, soups and rice dishes.
You can substitute rice wine vinegar for apple cider in a ratio of 1:1.
3. Red Wine Vinegar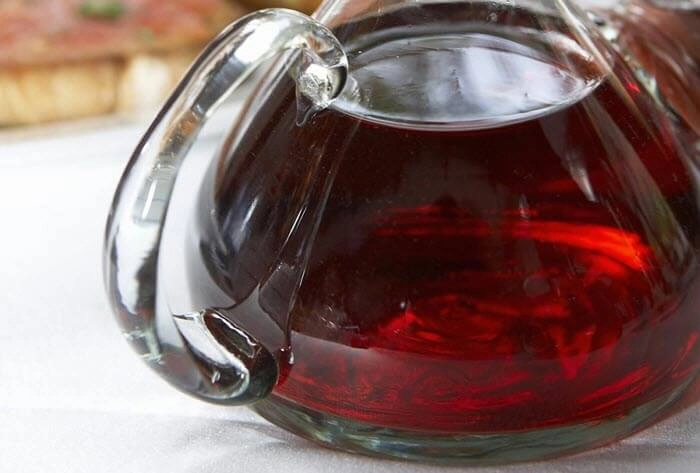 This is one popular American vinegar known for its strong and harsh taste. Red wine vinegar can change the color of your dish, so if you don't mind a bit of color in your dish, this is a great substitute for apple cider in your recipe.
An advantage of adding red wine to your dish is that it makes it feel thicker when you eat it, this is due to its ingredient tannin.
When using red wine vinegar, you might want to use a little amount while starting, and then if necessary add more. It can be used in preparing ribs, stews, tomato sauces, desserts, chicken sauces and lots more.
In your recipe, substitute 1¼ tablespoons of red wine vinegar for 1 tablespoon apple cider.
4. Balsamic Vinegar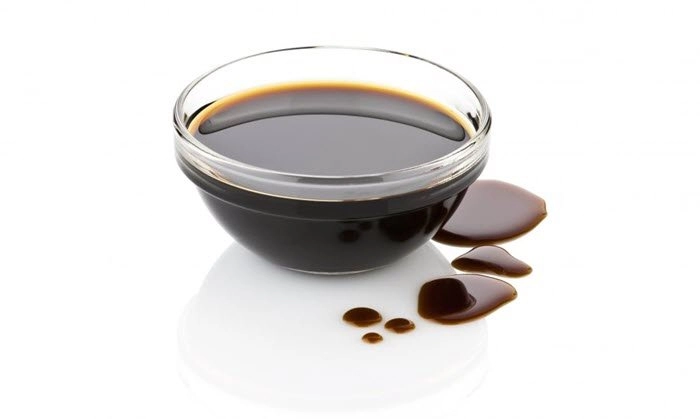 Balsamic vinegar is a slightly sweet, richly flavored and dark vinegar made from unfermented grape juice. It's popular in making salad dressing.
If you do not mind having a dark coloring in your dish and you like grapes then balsamic would make a great substitute in cooking. It can be used in sauces, marinades and to improve the taste of salad dressings.
For apple cider recipes, you can substitute balsamic vinegar for apple cider in a ratio of 1:1.
5. Sherry Vinegar
Sherry vinegar is produced in the province of Cádiz, in southern Spain. It is a gourmet wine vinegar made from Sherry wine.
When compared with Apple cider, Sherry tastes different, however, it can can be a great replacement in cooking. It has a bold, unique flavor, so you might want to taste it first and determine if you like it.
Sherry Vinegar can be used in deglazing pans, added to sauces, soups and stews.
You can substitute Sherry vinegar for apple cider in a ratio of 2:1.
6. Orange Juice
Apple cider or apple cider vinegar can be a good replacement for orange juice, and vice versa.
Everyone loves oranges, they are fruity, a bit tart, but overall flavorful and sweet. Just like other citrus fruits like lemon and lime, orange juice would make a great apple cider substitute as it has the same acidity you need. Plus, it gives your meal an exciting taste.
Orange juice can be used as a key ingredient in baked goods, cake mixes, desserts, marinades, salad dressings, popsicles and lots more.
In your recipe that calls for apple cider, you can use a ratio of 1:1.
7. Apple Juice
This is also a good option for you, after all, apple juice comes from apples as well. Apple juice can save your meal if you run out of apple cider.
True, it is not as acidic, because it's not fermented. But you can be certain of a great fruity taste that's a perfect match!
When choosing your apple juice, ensure it's the unsweetened version, this is crucial to stay within the Apple cider flavor range, sweetened apple juice possesses a different flavor. Apple juice can be used to flavor meat, used sauces and dressings.
Substitute apple juice for apple cider in a ratio of 2:1.
Further reading: 19 Apple Juice Substitutes in Baking/Drinking/Cooking
8. Malt Vinegar
This is an uncommon substitute but it's a good one. Malt vinegar is made from fermented barley grains called malt. It is dark, flavorful, mild and sweeter, it has a yeasty taste rather than a fruity one when compared to the other substitutes.
If you would love to try out something mild, yeasty and dark for your recipe that calls for apple cider, then malt vinegar would be a great choice.
Malt vinegar can be used in chutney sauce, marinade for poultry and meat or to give your side dish that extra "barley kick".
When substitute, use a 1:1 ratio.
9. White Wine Vinegar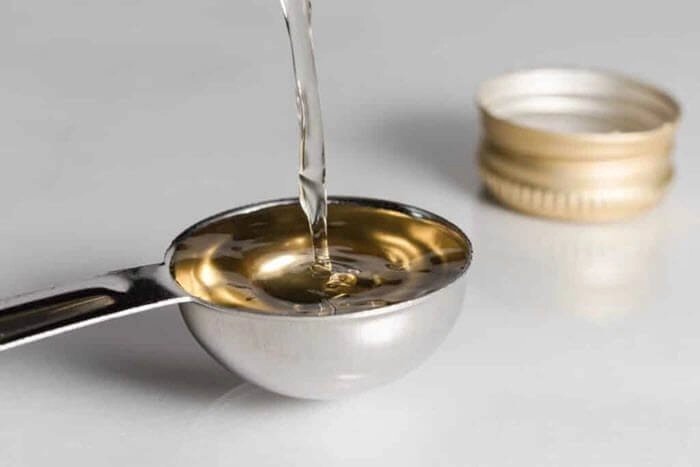 A bottle of white wine vinegar in your drawer saves the day. Its taste is similar to apple cider, so do not be afraid you are missing out on great taste as they share the same sweetness.
White Wine is perfect in recipes for poultry, meat, dairy, fish and other seafood.
You can use two tablespoons of white wine vinegar to match one tablespoon of Apple cider in your recipe.
10. Homemade Apple Cider
If these options are still out of your reach, do not fret you can always prepare your homemade recipe. Although it will take a few hours, it's worth the effort!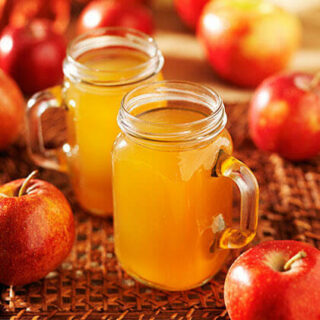 How to Make Apple Cider
Total Time:
3 hours
10 minutes
Homemade apple cider recipe.
Ingredients
10 large apples, quartered
½ orange, halved
1 pack of brown sugar
1 tablespoon of cloves
1 whole nutmeg
1 tablespoon whole allspice
4 cinnamon sticks
Instructions
1. Place a large pot on a stove on medium heat.
2. Put the apples, then orange, the spices and brown sugar, then allow to boil and reduce the heat.
3. After simmering for 2 hours, remove the orange. Then mash the apples using a masher.
4. Allow them to simmer for 1 hour uncovered.
5. Once that is done, drain and squeeze the liquids then discard the remnants (solids).
6. And your homemade apple cider is ready for use in any recipe.
Notes
Once prepared your apple cider can stay refrigerated for 2 weeks, ensure it cools completely before storing in the fridge.
Nutrition Information:
Yield:

2
Serving Size:

1
Amount Per Serving:
Calories:

631
Total Fat:

3g
Saturated Fat:

1g
Trans Fat:

0g
Unsaturated Fat:

1g
Cholesterol:

0mg
Sodium:

23mg
Carbohydrates:

167g
Fiber:

31g
Sugar:

120g
Protein:

4g
FAQs About Apple Cider
Apple cider vs apple cider vinegar: are they the same thing?
Apple cider and apple cider vinegar are different.
| | |
| --- | --- |
| | |
| | |
| | |
| Hard cider contains alcoholic | |
| | Used for cooking, disinfectant |
For more details, refer to our post about Apple Cider Vs. Apple Cider Vinegar
Is there any apple cider substitute can be used for ribs?
There is no exact apple cider substitute for ribs but you could use apple juice with some additional spices such as nutmeg, cloves, cinnamon, and allspice.
The biggest difference will be that there's no acidity and it will change how long you cook the ribs.
Final Words
Apple cider has been a popular drink during the fall and winter seasons.
However, due to its high sugar content, it can be bad for your teeth. If you don't like it or just don't have it on hand, then this post is for you.
Just choose the one you prefer from the above options, you'll like it!