Tamari (たまり) is a Japanese soy sauce made from the byproducts of miso paste.
Unlike soy sauce, it is exclusive to Japanese cooking and does not contain wheat. It is also less intense and salty than soy sauce. Tamari is a key ingredient in many dishes, including tofu, sushi, rice, noodles, and dumplings.
But what if your recipe calls for tamari and you don't have any on hand?
Try using one of these tamari sauce substitutes.
Bonus: if you just want to get the best tamari, you'd like our latest research on the best Japanese tamari sauce.
14 Tamari Sauce Substitutes for You
1. Soy sauce
Can I substitute soy sauce for tamari? Yes, you can!
As tamari is, in essence, soy sauce, any other type of soy sauce usually makes for a pretty good substitute.
While soy sauce is saltier than tamari, it is very similar. The only issue is that it contains wheat, so if you are looking for something gluten-free, this won't work.
2. Miso
Tamari is the byproduct of making miso, so they taste very similar. It can be serve as a tamari sauce substitute when making a soup.
Use it as is or add more liquid to change it from a paste to a sauce.
3. Liquid Aminos
Liquid aminos have almost the same flavor base as tamari but are lighter and more subtle.
They are made from soybeans, so they are gluten-free. And liquid aminos are sweeter and less salty than tamari.
4. Coconut Aminos
To avoid both gluten and soy, try coconut aminos. It is one of the best low-sodium tamari substitutes you can easily find.
Coconut aminos are almost the same as liquid aminos but have a coconut flavor and more umami.
To substitute tamari with coconut aminos, using a 1:1 ratio.
5. Maggi Seasoning
Maggi seasoning is a wheat-based sauce similar to soy sauce. It has a rich, salty flavor and is commonly used in stir-fries.
It has been used widely as a tamari substitute when you run out of it.
6. Teriyaki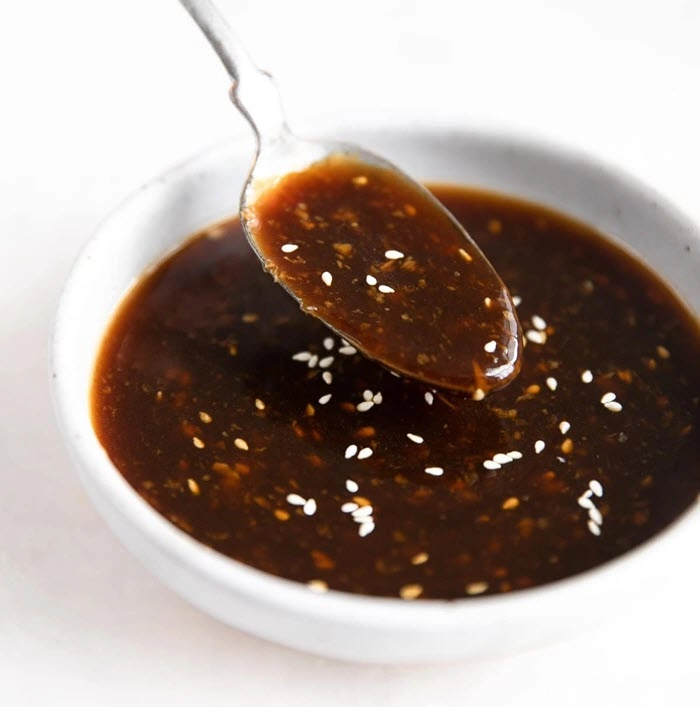 Teriyaki sauce is a soy sauce-based sauce that has a sweeter, tangier taste. It contains brown sugar, garlic, ginger, honey, and mirin.
While the taste is different from tamari, it is a similarly salty sauce.
If you can't find it in your kitchen, you can also use one of teriyaki substitutes.
7. Fish Sauce
Another tamari alternative is fish sauce which is made from fermented fish.
Fish sauce is salty and has tons of umami, though if you don't like strong fishy flavors, you may want to steer clear of this one.
8. Oyster Sauce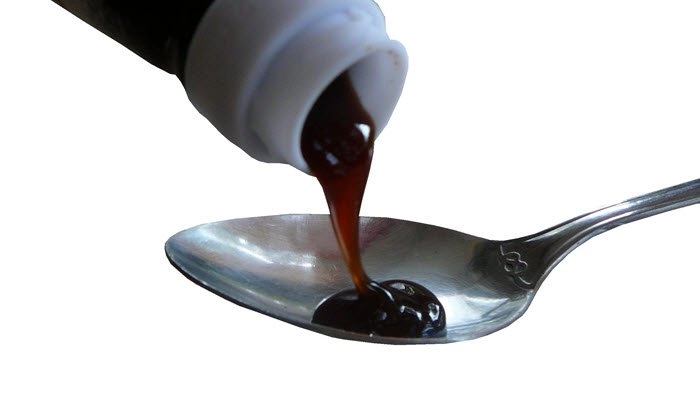 Can I substitute oyster sauce for tamari?
Oyster sauce is a very different thing from fish sauce, but it still can be a good replacement for tamari sauce.
It is thicker, made from caramelized oyster juices, salt, sugar, and cornstarch-thickened soy sauce. It's savory and sweet.
9. Hoisin Sauce
Hoisin sauce is another Japanese sauce made from fermented soybeans. Apart from the tamari, it can also be a good substitute for dark soy sauce.
It is similar to barbeque sauce in that it is sweeter and more powerful than tamari, but it has umami and is very salty.
10. Worcestershire Sauce
Worcestershire sauce is similar to soy sauce because it is a salty, fermented sauce.
Its flavor comes from garlic, onion, molasses, vinegar, tamarind, anchovies, and other spices.
You'll see that it's sweeter and tangier than soy sauce – like teriyaki.
Further reading: 11 Worcestershire Sauce Substitutes
11. Umeboshi Vinegar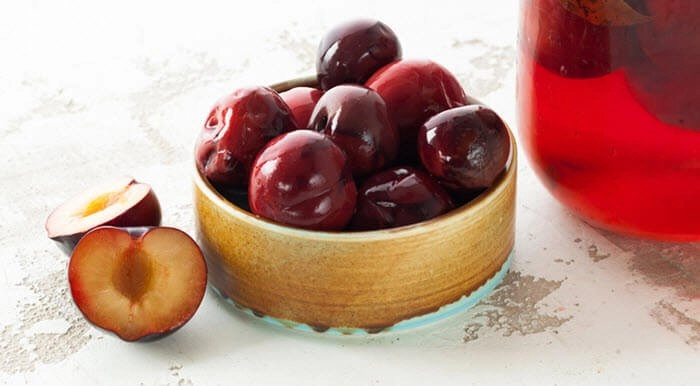 Umeboshi vinegar is salty plum vinegar made from pickled plums.
It's much saltier than tamari and has a fruity tang. It's also vegan, gluten-free, and doesn't contain soybeans.
When you're looking for a gluten-free alternative to tamari, then this one would be your best choice.
12. Monosodium Glutamate
Better known as MSG, monosodium glutamate is, on its own, a slightly salty, umami-filled flavor enhancer.
This tamari replacement has the same effect on food as cooking a soup for longer does. A soup that simmered for three hours is much richer than one that cooked for half an hour.
Further reading: What Can You Substitute for Monosodium Glutamate (MSG)
13. Salt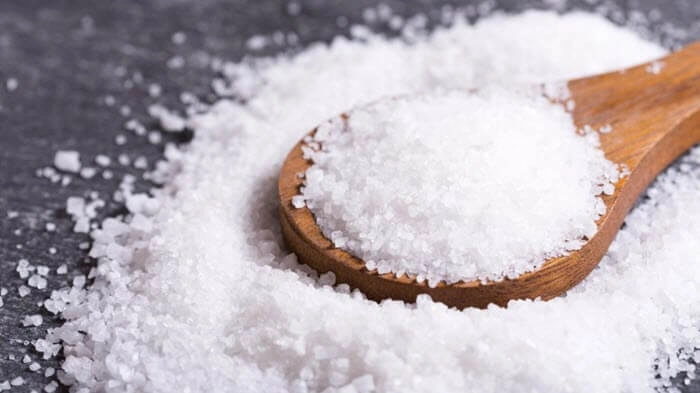 If all else fails, just add salt. The main thing that makes tamari and all these substitutes so good is salt. Salt enhances flavors and adds richness to any dish.
14. DIY Tamari Sauce
Making your own tamari is a lengthy and complex process. As tamari is the byproduct of making miso, you essentially need to follow the steps to make miso to get tamari.
How to Make Tamari Sauce
Make your own tamari sauce at home!
Ingredients
6 cups of soybeans
4 cups of salt
2 cups of barley meal
16 cups of filtered water
3 tsp of koji culture
Instructions
1. Wash the soybeans and soak them in double their volume of water overnight.

2. Rinse the soybeans, then transfer them to a pot and cover with filtered water

3. Boil the soybeans and skim off the foam, then reduce heat and stir frequently. Simmer until the beans are easy to crush. Stop cooking and let them cool.

4. Cook the barley in a pan until it's crispy, then grind it.

5. Mix the beans, barley, and koji mold and spread it evenly on a wooden tray.

6. Place the tray in a warm spot in your house. Raise it so it can breathe and cover it with a breathable cloth. Use something to keep the cloth off the soybeans.

7. After 3 to 4 days you will see white mold. Mix it when you see the mold, then leave it for another two days until the beans are thoroughly covered in mold.

8. Prepare the brine by mixing 4 cups of warm water and 4 cups of salt in a glass jar. Mix, then add 12 cups of room temperature water (you can divide it into as many jars as you need if you don't have one big enough, i.e. 2 jars, 2 cups warm water, 2 cups salt, 6 cups cool water).

9. Cover the jar with a breathable cloth and leave it at room temperature. Stir the mixture every day for six weeks, then every three days or so for another two months. Stir it once a week for a full 12 months after that, wiping the inside of the jar once a month to prevent mold growth.

10. After it is done aging, strain the mixture through a cheesecloth. Let it drip overnight if you need to. Don't squeeze the cloth.

11. If you are worried about bad mold growth, boil the tamari for 3-4 minutes, otherwise strain it again and keep it in a glass container. Put the miso into a glass jar as well and keep both refrigerated.

12. Enjoy!
Nutrition Information:
Yield:

10
Serving Size:

1
Amount Per Serving:
Calories:

216
Total Fat:

9g
Saturated Fat:

1g
Trans Fat:

0g
Unsaturated Fat:

7g
Cholesterol:

0mg
Sodium:

45286mg
Carbohydrates:

17g
Fiber:

7g
Sugar:

3g
Protein:

20g
FAQs About Tamari
What is tamari soy sauce ingredients?
There are so many types of tamari, so the ingredients are various. But nearly almost of them contains water, soybeans, salt and sugar.
Does tamari contain MSG?
Most tamari sauce doesn't contain MSG, it's wise to check the ingredients from its body before purchasing.
Is tamari and soy sauce the same?
Although both of them are byproducts of fermented soybeans and similar in flavor and color, tamari and soy sauce are different. The main difference key difference between them is the presence of wheat.
Tamari contains no or very little wheat, while traditional soy sauce is made with wheat.
Can I substitute tamari for soy sauce?
Even though wheat is not used in tamari, it's very similar when brewing tamari and soy sauce.
You can substitute soy sauce with tamari. Many people won't notice any difference when you replace each other in a 1:1 ratio.
In Summary
Tamari is a wonderful, gluten-free sauce that comes from the process of fermenting soybeans.
Soy sauce, miso paste, liquid aminos, coconut aminos, teriyaki, fish sauce, oyster sauce, hoisin sauce, Worcestershire sauce, umeboshi vinegar, MSG, and salt are all fabulous substitutes for tamari.
While all these sauces are delicious in their own right, it's important to keep in mind that tamari substitutes will never taste like the real thing.