Molasses has a sweet and slightly smoky flavor and is best known for being the main ingredient in gingerbread cookies. However, molasses is an ingredient that most people won't have in their kitchen.
So if you're baking cookies and the recipe calls for molasses, but you don't have any, what do you do? Look for molasses substitute in cookies, of course.
But bakers, be warned: not all molasses can be substituted (more on that later).
What Can You Substitute for Molasses in Cookies?
Don't panic if you don't have molasses sitting in your baking pantry.
There are a few options you can use to get a similar texture and taste in your baked goods. Many of these are easy to find in stores, or you may already have a few in your kitchen.
Here are good substitutes for molasses in gingerbread cookies and other sweets.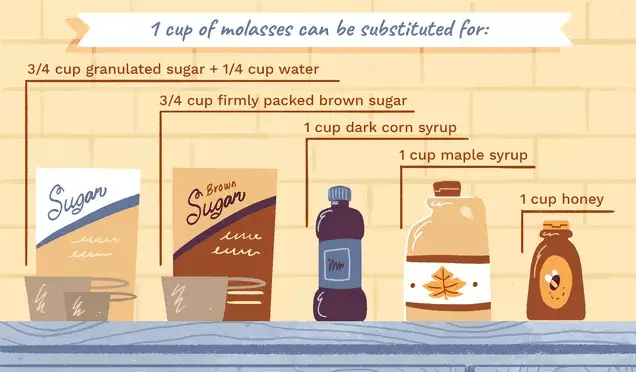 Image from the spruce eats
1. Brown Sugar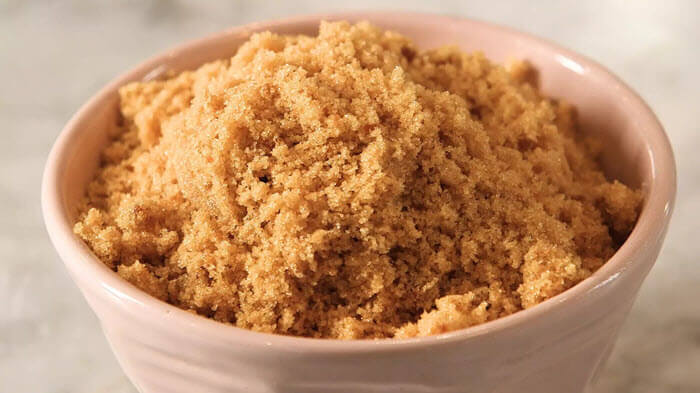 The top choice for a molasses substitution is brown sugar.
So if you've been asking yourself, "Can I substitute brown sugar for molasses in gingerbread cookies?" The answer is a resounding yes.
That's because brown sugar is made with granulated sugar and molasses, and there is enough molasses in brown sugar to use it as a substitution.
How to Substitute
For every 1 cup of molasses, substitute ¾ cup of firmly packed brown sugar.
You'll want to add a little bit of moisture to keep your baked goods from being too dry.
Start by adding ¼ cup of water until you get your desired consistency.
2. Dark Corn Syrup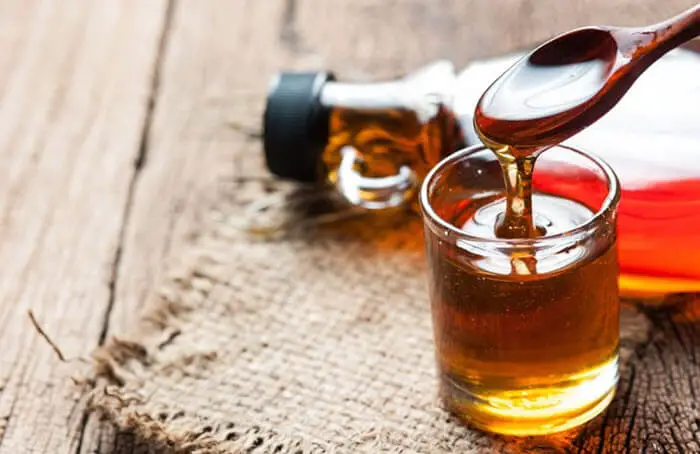 You probably already know of corn syrup as a sweetener, but dark corn syrup is a great substitution for molasses, especially in gingerbread cookies.
Dark corn syrup has a similar sticky consistency and sweetness to light molasses, so it's a great option for many desserts.
However, if the recipe calls for dark molasses, using dark corn syrup will produce a much sweeter result. You may need to add some spice to balance the sweetness.
If molasses is contributing to the color of the dish, then dark corn syrup is a great option because both have a rich, golden color.
How to Substitute
Substitute dark corn syrup for molasses on a one-to-one ratio.
3. Barley Malt Syrup
If you're looking for a molasses replacement that isn't as sweet, then barley malt syrup is a great choice. It has a similar consistency to dark molasses.
How to Substitute
A one-to-one ratio of barley mart syrup to molasses is great for cookies. But if you want to add more sweetness, use a cup of barley malt syrup for every ⅔ cup of molasses.
4. Honey
Honey has the sweetness and consistency of molasses, but it lacks the deep flavor. Using honey is a great option since it's probably sitting in your pantry right now.
Can you substitute honey for molasses in gingerbread cookies? You can, but it will impact the flavor.
How to Substitute
Combat this by adding more spices like cinnamon to make your recipe taste more like molasses. Substitute honey in a one-to-one ratio.
5. Maple Syrup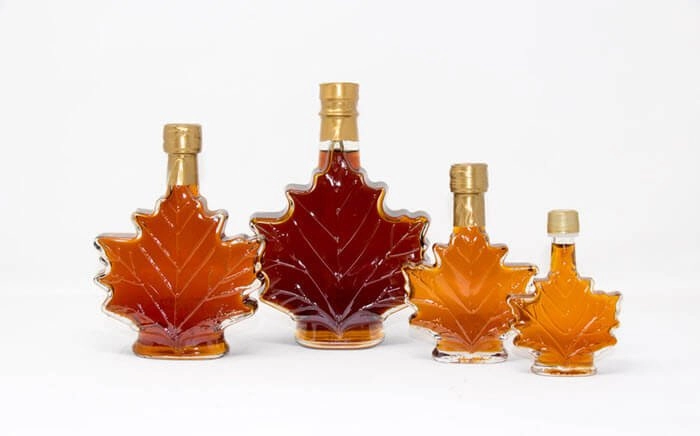 Syrups are a popular alternative option for molasses.
So can you substitute maple syrup for molasses in gingerbread cookies? Yes, absolutely! Light molasses is often used as a maple syrup replacement due to their similar sweetness.
But can you substitute pancake syrup for molasses in cookies? Yes, but it's best to use real maple syrup rather than a processed option for the best flavor.
How to Substitute
Replace molasses with maple syrup in a one-to-one ratio. So if the recipe calls for one cup of molasses, replace with one cup of maple syrup.
You may like: 14 Healthy Substitutes for Maple Syrup
6. Granulated Sugar
Every baker has granulated sugar in their pantry. And in a pinch, you can use it as a replacement for molasses in cookies.
Of course, it's preferred to use brown sugar. But if you don't have that and the recipe doesn't require a rich caramel color, then you can use granulated sugar.
How to Substitute
Use ¾ cup of sugar for every 1 cup of molasses. Similar to brown sugar, you'll want to add ¼ cup of water to the sugar to help with the consistency.
7. Golden Syrup
Golden syrup has a caramelly buttery flavor that doesn't quite mimic the taste of molasses. However, it's a pretty good match on consistency and will provide a nice, sweet taste to baked goods.
This ingredient can be difficult to find in a standard American grocery store. But you can find it online internationally and in the international aisle of some specialty stores.
How to Substitute
Golden syrup best replaces light molasses in a one-to-one ratio.
8. Coconut Nectar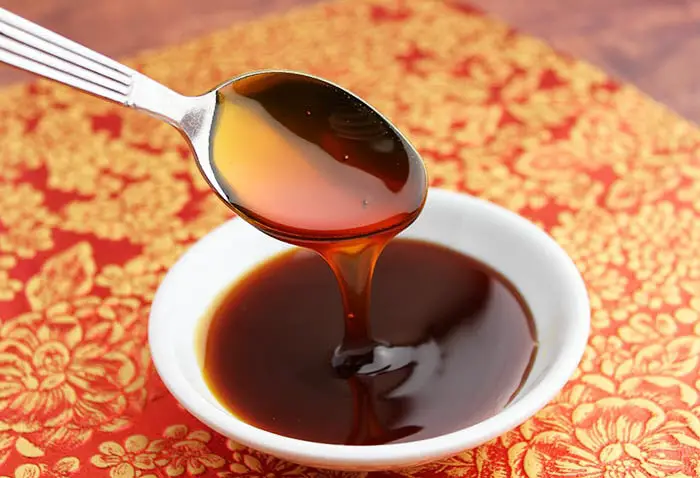 Gluten-free, all-natural, and vegan, coconut nectar is a great option to substitute both light and dark molasses. It's made from the sap of coconut palm flowers and offers a similar taste and consistency.
How to Substitute
You can use coconut nectar in a one-to-one ratio for molasses.
9. Brown Rice Syrup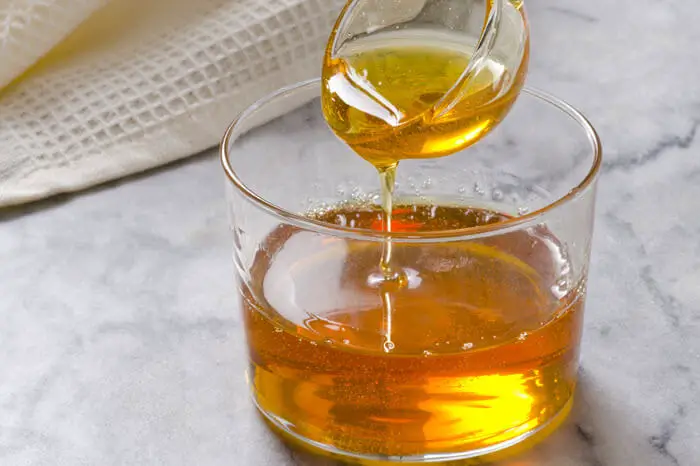 If you're looking for a gluten-free replacement for molasses, brown rice syrup is a great option. It has less sugar content and less of a sweet taste, so it's the ideal substitute for dark molasses.
However, you can also substitute light molasses.
How to Substitute
For a less sweet recipe, use a one-to-one ratio of brown rice syrup to light or dark molasses.
Want more sweetness? Use 1 cup of brown rice syrup for every ½ cup of molasses.
You may like: 13 Substitutes for Brown Rice Syrup
10. Homemade Molasses
You can also make homemade molasses to use in your recipes. But be aware that unless you use sugarcane or sugar beets, replicating molasses' flavor exactly isn't possible.
When your homemade molasses hardens, you can heat it up on the stove to make it usable again.
Homemade molasses might not be the best option if you're short on time. But if one of your go-to recipes includes molasses and you always want to have some on hand, you can make your own.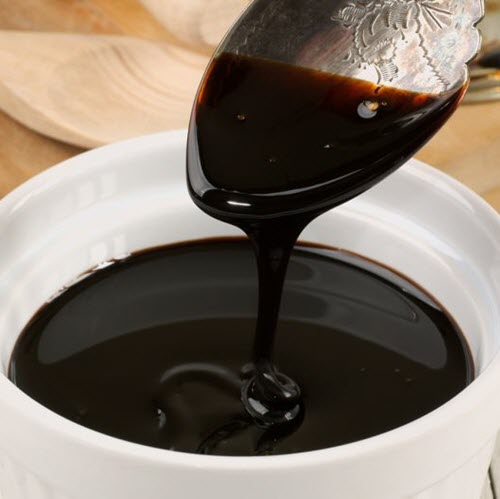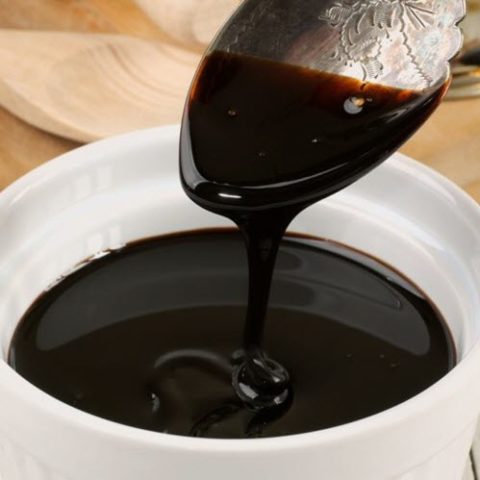 Homemade Molasses
A step-by-step guide for making molasses.
Ingredients
2 cups of dark brown sugar
2 teaspoons of lemon juice
¾ cup of water
¼ teaspoon of cream of tartar
Instructions
1. Heat dark brown sugar, lemon juice, water, and cream of tartar in a saucepan over medium heat.
2. Once it starts to simmer, you can turn the heat down until it becomes a slightly thick syrup. The process is usually 3 or 4 minutes.
Notes
This recipe won't taste exactly like molasses, but it replicates the texture and consistency well.
If you're really adventurous in the kitchen, you can try making authentic molasses from sugar beets.
Nutrition Information:
Yield:

2
Serving Size:

1
Amount Per Serving:
Calories:

695
Total Fat:

0g
Saturated Fat:

0g
Trans Fat:

0g
Unsaturated Fat:

0g
Cholesterol:

0mg
Sodium:

56mg
Carbohydrates:

180g
Fiber:

0g
Sugar:

177g
Protein:

0g
FAQs About Molasses
Molasses isn't common in recipes, so it wouldn't be a surprise if you need it in a pinch.
But before you substitute molasses, let's tackle some of the most asked questions about the ingredient.
What are the different types of molasses?
Before you substitute molasses in your next recipe, you should know that there are different types.
There are light, dark, and blackstrap molasses and the three differ in color and flavor. Unsulfured and sulfured molasses are also varieties.
The sweetest molasses is light molasses due to the high sugar content.
Dark molasses is deep and bittersweet. This is the kind that's used in gingerbread, molasses cookies, glazes, and marinades.
Blackstrap molasses is deep, dark, and bitter. Because of its overpowering flavor, it's better used for savory dishes than baked goods.
The difference between unsulfured and sulfured molasses is the age of the sugar cane.
Mature sugar cane–aged between 12-15 months–creates unsulfured molasses.
Younger, unripe sugarcane produces sulfured molasses.
Can all molasses be substituted?
The short answer is yes. But keep in mind the kind of molasses when choosing a substitute.
When baking, light and dark molasses are the most common ingredients. Luckily for bakers, these two are the easiest to substitute.
However, keep in mind the change in sweetness and spice when substituting. You may need to adjust the levels of sugar or spice to achieve the taste you're looking for.
Try a Molasses Substitute in Gingerbread Cookies and Other Sweet Treats
Molasses is a great ingredient to have in the kitchen. It adds moisture, softness, and a unique flavor to baked goods.
But many may wonder if having molasses is worth it if they only need the ingredient for one recipe.
It's not an ingredient that most people–even avid bakers–would have on hand.
So if you're in a pinch and need a molasses substitute in ginger cookies, oatmeal cookies, or other sweet treats, try one of these.
Related Post