We imagined you double-checked in your mind that we did not mean salsa, as in the "dance."
While we agree the dance is not bad, the "sauce" salsa is what we will discuss in this article.
Does salsa go bad? If it does, how can you tell? This and more, we will find out.
15-Second Summary
Salsa goes bad and quickly too. Its main ingredients are perishable and delicate.
An unopened can of salsa can last for one month past its "best by" date.
An opened jar of salsa should be refrigerated, staying for about a month.
Homemade salsa must be refrigerated and consumed within 5 to 7 days.
Does Salsa Go Bad?
Yes, salsa goes bad. Its ingredients are perishable, so they can go rancid quickly. So, without proper storage, your salsa may not last for long.
That being said, how long can it last then?
How Long Does Salsa Last?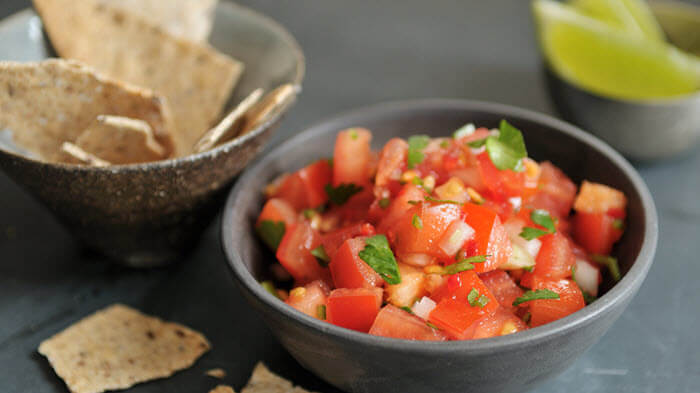 The longevity of salsa depends on its type and where it is stored. According to that, salsas can last for a few days to months.
The table below is a summary of the storage practice for Salsa types.
How Long Does Salsa Last?

Unopened and unrefrigerated jar

Opened and unrefrigerated jar

Refrigerated and unopened jar

Refrigerated and opened jar
Store-bought Unrefrigerated Salsa
Salsa purchased from counters at the stores usually has a "best-by" date. That date indicates how long the quality of the salsa is good for.
The date is an estimate from the manufacturer; it can last for a bit of time after the date.
So, how long does it last?
If the salsa is left unopened, it can last in your pantry for about 6months past the "best by" date. In contrast, opened salsa lasts in the refrigerator for a month.
Store-bought Refrigerated Salsa
Like the unrefrigerated salsa, this salsa also comes with a "use-by" date. If it is unopened, it'll last five days after the date. However, if it is opened, we recommend you use it up within 5 to 7days.
Homemade salsa
The best practice for homemade salsa is to keep it fresh. So you can prepare the quantity that you can consume in one sitting.
However, if you prepare a large quantity to reuse, seal properly and keep refrigerated for 5days. Depending on the ingredients, it might last a bit longer or shorter.
Unlike ketchup, mustard, or salad creams that last long after opening, salsa is not like that. Once opened, ensure you consume your salsa quickly because it'll go bad.
You may like: Picante Sauce vs. Salsa: What's the Difference?
How Can You Tell if Salsa is Bad?
To determine if your salsa is spoilt, smell, taste, and appearance are the significant signs to look out for.
Watch out for these signs:
Foul smell from your salsa
Presence of mold on or inside the salsa jar.
Sour and tangy taste different from usual.
The color turns darker maroon instead of bright, attractive red.
Those signs are easy to spot, and with characters like that, you should get a new jar of salsa or make a new one.
So how can you tell if your canned salsa is bad? Check out the signs we listed, and most importantly, if it's way past its "best by" date, you might want to toss it in the trash.
So what is the best storage practice for salsa? Let's see.
How To Store Salsa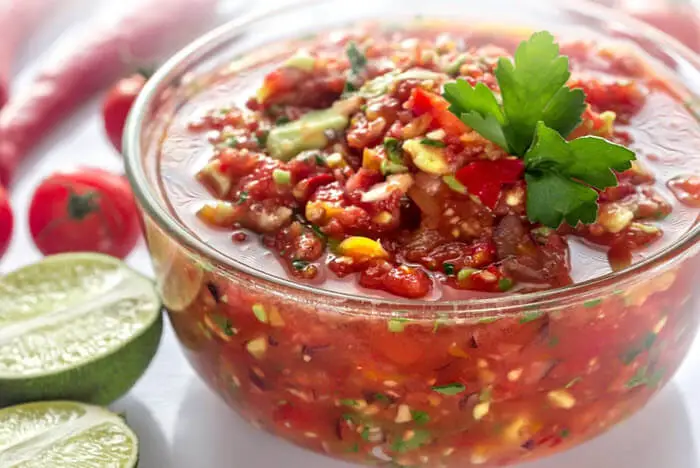 How to Store Homemade Salsa
For homemade salsa, refrigeration is the perfect storage practice. It keeps it fresh; make sure to keep it in the coldest part and at stable temperature.
How to Store Bottled or Canned Salsa
For bottled or canned salsa, leave it unopened and keep it in a cool place. It would last for as long as the bottle says. If the salsa bottle is opened, it's best to refrigerate and consume in a short while.
When you collect salsa from a jar, use a clean spoon and do not leave the spoon inside the jar.
Please avoid contaminating the salsa in the jar with other foods. This can make spoilage occur faster.
What can go wrong if you eat expired salsa?
Risk Of Eating Expired Salsa
Salsa is a very delicate food. Canned salsa that is past its expiration date should be appropriately examined before consumption.
Food poisoning, diarrhea, vomiting, nausea, etc., can be experienced if you eat expired salsa.
The bacterium Clostridium botulinum can cause death if ingested in large quantities from infected salsa.
Can You Freeze Salsa
If you are wondering, can I refrigerate salsa? Yes, you can. Ensure the temperature is stable.
Now, let's see how you can prepare a salsa recipe at home.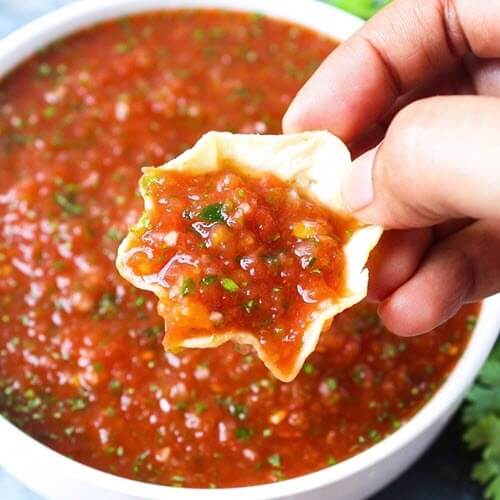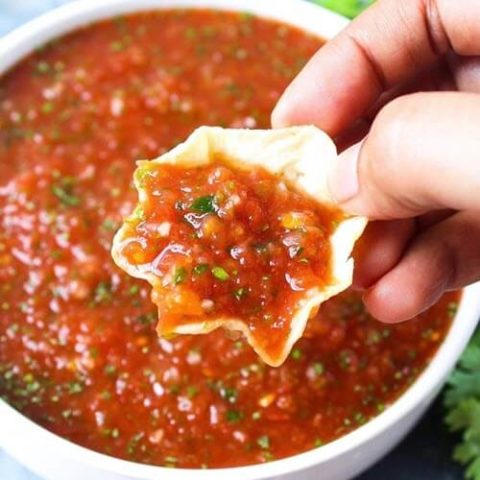 Homemade Salsa
This recipe is for Pico de gallo (fresh salsa).
Ingredients
2 or 3 medium-sized fresh tomatoes
2 serranos or 1 jalapeno pepper
Juice from 1 lime
½ medium-sized red onion
½ cup of chopped cilantro
1 pinch of dried oregano
1 pinch of dried cumin
Kosher salt to taste
Freshly ground pepper to taste
Instructions
1. Chop the onions, tomatoes, and pepper. Be careful with the peppers; you can wear gloves while handling them.

2. Next, put the chopped veggies into your food processor. Don't blend them to be smooth, just nicely diced.

3. Put them into a serving bowl, and add pepper and salt to taste. If the mixture is too hot, add more tomatoes.

4. You can allow the salsa to sit for one hour. This allows the flavors to mix properly

5. Once the salsa is ready, feel free to serve it with tortillas, burritos, pintos, etc.
Notes
If you want to get the best quality salsa, it's essential to use fresh ingredients to give your salsa flavor.
Nutrition Information:
Yield:

12
Serving Size:

1
Amount Per Serving:
Calories:

9
Total Fat:

0g
Saturated Fat:

0g
Trans Fat:

0g
Unsaturated Fat:

0g
Cholesterol:

0mg
Sodium:

28mg
Carbohydrates:

2g
Fiber:

1g
Sugar:

1g
Protein:

0g
FAQs About Salsa
If I prepare salsa in a dish, how long is it good for?
It is as good as the shelf life of the quickest expiring ingredient in the recipe.
What can I use salsa for?
Use salsa for marinades, stews, salad dressings, poultry dishes, pizza, etc.
Is eating salsa good for me?
Absolutely! Salsa is a powerhouse of nutrients. It is flavorful, and its constituents are rich in minerals and vitamins.
Final Words
Salsa is a delicate, healthy sauce; you should play it safe and store it properly. Enjoy your salsa with your favorite dish.