Banana is a fantastic topping for cereal, but it is much more than that. Imagine a breathtaking infusion of banana into bread. Yummy!
One of the critical ingredients of bread is baking soda. What can you use instead of baking soda in your banana bread?
This article will give you five substitutes for baking soda in banana bread. First off, what role does baking soda play in making banana bread?
15-Second Summary
Baking soda is an essential leavening agent. It helps your baked goods rise.
Baking powder, yeast, buttermilk, baker's ammonia, and self-rising flour are great substitutes for baking soda.
Baking powder has less leaven strength than baking soda, so you have to increase the quantity of baking powder in your recipe.
What's the Role of Baking Soda in Banana Bread?
Make Banana Bread Fluffy
Baking Soda is a leavening agent; it gives your bread more volume. In essence, it helps it double in size.
Increase the pH
Apart from size, baking soda increases the pH level of your batter, giving it a darker crumb or crust.
Tenderize
Additionally, it reduces the amount of gluten in the batter, thus giving your bread a tender texture. It also enhances the flavor.
So what happens if you forget baking soda in your banana bread? Are there substitutes for baking soda in banana bread?
Substitute For Baking Soda In Banana Bread
These are our recommended alternatives to baking soda in banana bread in no particular order.
1. Baking Powder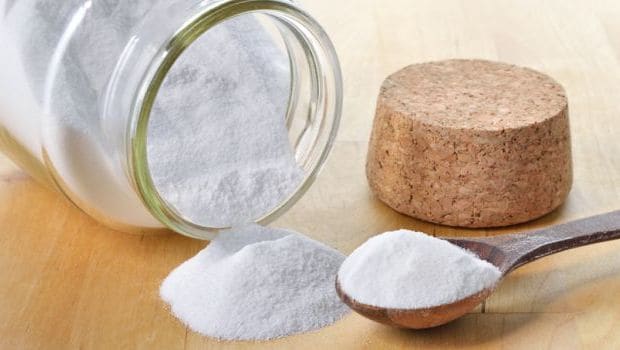 Baking powder is an excellent replacement, making of a mixture of baking soda and cream of tartar [1].
It enables bread to rise but not with the same intensity and strength as baking soda. Hence it would be best to add more baking powder to achieve leavening.
Baking powder is more acidic than baking soda due to the cream of tartar present in it. It's important to note that it gives your recipe a more acidic and salty taste, so put that into consideration.
How to Substitute
When you use baking powder, you want to use three teaspoons of baking powder to replace one baking soda.
You may like: Is Baking Powder Bad for You?
2. Self-rising Flour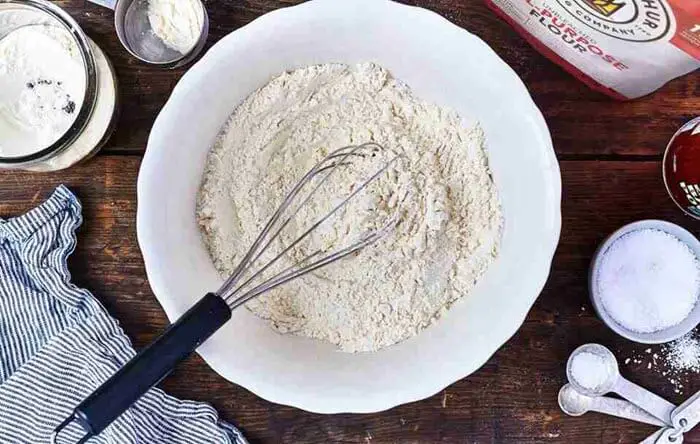 All-purpose flour, salt, and baking powder are the main constituents of self-rising flour. 120grams of self-rising flour contains ¼ teaspoon of salt and 1½ teaspoons of baking powder.
To keep your flavors and ingredients balanced, use a neutral ingredient to replace your recipe's acid. What do we mean?
Self-rising flour already has baking powder (an acid). If your recipe calls for buttermilk (another acid), replace it with regular milk (a neutral ingredient). If you do this, the flavors balance out, and your baked good is not too acidic.
The replacement of ingredients might be tricky at first, but you'll get it right with a little bit of trial and error.
3. Yeast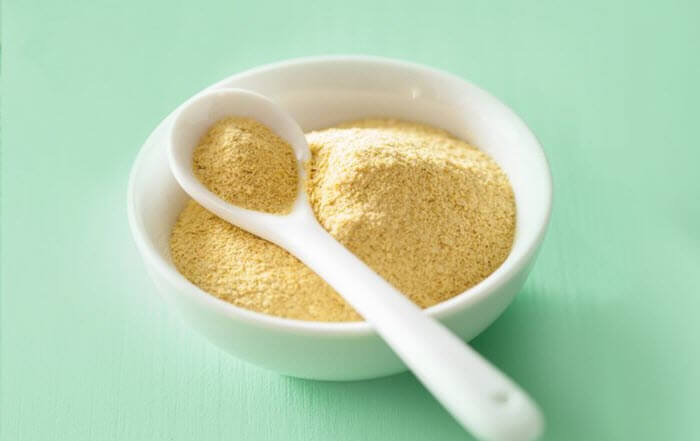 Yeast is a famous leavening agent in the kitchen. It is a living organism essential in bread, wine, and beer making.
When you use yeast in your recipe, it reacts with sugar to form carbon dioxide, which aids in making your dough rise. This makes yeast an excellent baking soda substitute for banana bread.
Yeast can be in a fresh or dry state; the dried form is used more because it lasts longer.
How to Substitute
If you decide to use yeast to replace baking soda, you have to add water to the yeast and keep it aside for 5 minutes.
Then mix all your ingredients in a bowl, add the yeast and cover it tightly for about an hour. Place the bowl in a warm place or under the sun until the dough doubles.
You can use a 1:1 substitute ratio.
The only downside of using yeast as a substitute is that it takes more time than usual.
4. Baker's Ammonia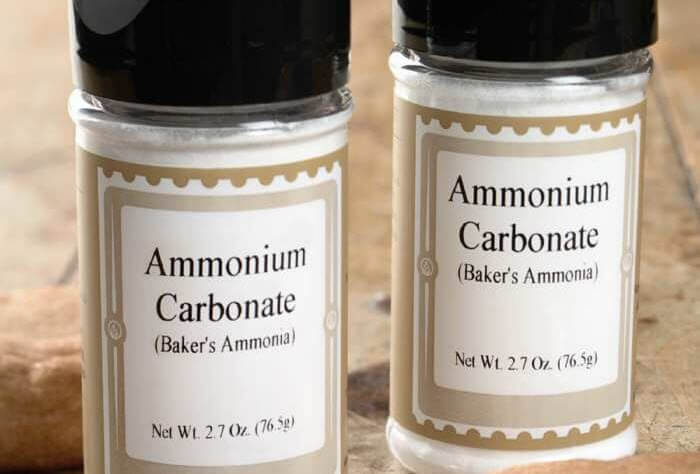 We call this option the "OG" substitute; because baker's ammonia dates back to the 13th century.
It was the primary chemical leavening agent in most baked goods until gradually, bakers replaced it with baking soda and powder.
When baker's ammonia mixes with acids, it produces carbon dioxide and ammonia. Ammonia has a characteristic unpleasant smell that affects the taste of your baked foods.
We recommend baker's ammonia for thin and light-textured foods like crisp cookies and crackers. The smell of ammonia can quickly fade off without affecting them. Plus, it gives them a desirable crispness.
In contrast, it's best not to use baker's ammonia for cakes and muffins because ammonia might not dissipate. Ammonia gives them an unpleasant smell.
Besides that, baker's ammonia is an excellent substitute for baking soda in banana bread.
How to Substitute
Use one for the other in a 1:1 proportion.
5. Buttermilk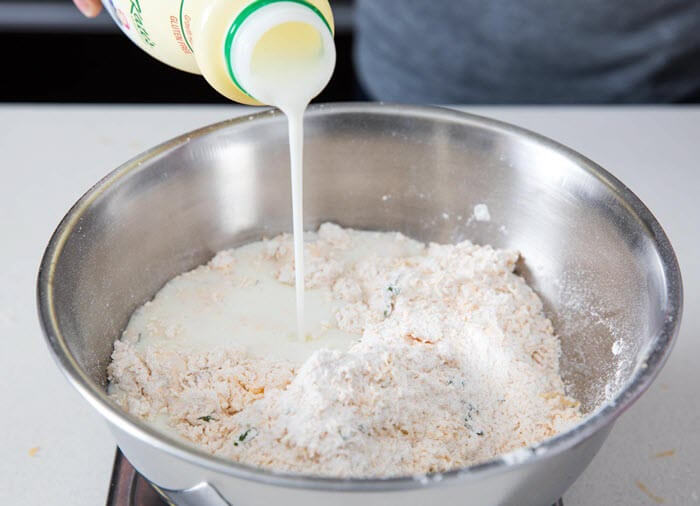 Yes, buttermilk is a perfect liquid alternative to baking soda in banana bread.
Unlike regular milk, buttermilk is acidic. So, if your recipe has milk as its ingredient and it also calls for baking soda, use buttermilk instead.
The result? You get fluffier banana bread with heightened sweetness. The acid in buttermilk breaks down the ingredients, giving you more flavor.
How to Substitute
Replace 1 cup of regular milk with 1 cup of buttermilk in your recipe. Buttermilk works perfectly as a baking soda substitute for banana bread.
Don't fret if you have little or no access to buttermilk; you can make yours easily at home. Mix regular milk with one teaspoon of vinegar or lime and keep for about 15 minutes.
Jackpot! Your homemade buttermilk is ready!
Baking Powder Banana Bread vs. Baking Soda Banana Bread
If you compare baking powder banana bread with baking soda banana bread, there isn't much difference.
However, the difference lies in your quantity to achieve a leavened bread.
This means that if ¼ teaspoon of baking soda leavens 1 cup of flour for banana bread, you need 1½ teaspoon of baking powder to raise 1 cup of flour.
We know you have questions regarding baking soda in banana bread; not to worry, we'll get to all that.
Check out this simple recipe for banana bread without baking soda.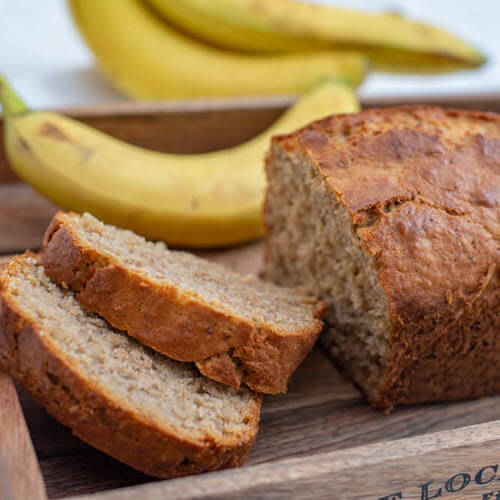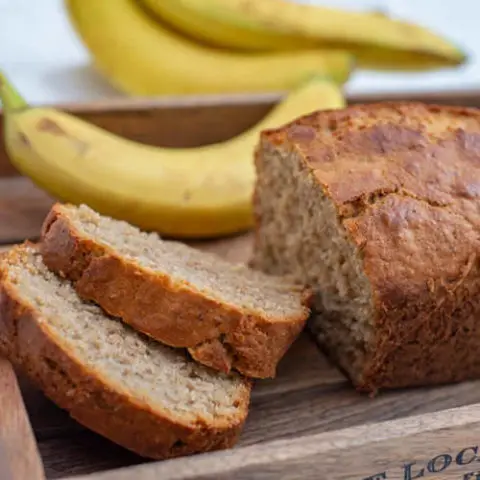 How to Make Banana Bread Without Baking Soda
Total Time:
1 hour
10 minutes
This recipe uses baking powder as the raising agent instead of baking soda.
Ingredients
250g of bleached all-purpose flour
1 teaspoon of Kosher salt
2 teaspoons of baking powder
1 cup of granulated sugar
2 large eggs
1½ cup of ripe mashed banana
¾ cup of softened unsalted butter
1 teaspoon of pure vanilla extract
Instructions
1. Heat your oven to a temperature of 350°F. Rub butter and flour on your baking pan, and place a parchment paper on the base. Keep aside.

2. Properly whisk your flour, salt, and baking powder in a bowl.

3. Use a hand mixer to cream sugar and butter until they mix properly and become fluffy.

4. Once that is done, add your eggs and whisk with each addition. Add the vanilla extract too.

5. Mix the mashed banana properly into this mixture. Scrape the sides and bottom of your bowl to mix everything well.

6. Add your flour at this point, and use a spatula to fold in.

7. Pour the batter into your baking pan once you have a smooth and consistent mix.

8. Depending on the size of your pan, bake for at least 60 to 75 minutes. Ensure the sides are deep golden brown.
Notes
To determine if your bread is ready, insert a cake tester in the middle if it comes out clean.
Nutrition Information:
Yield:

10
Serving Size:

1
Amount Per Serving:
Calories:

337
Total Fat:

15g
Saturated Fat:

9g
Trans Fat:

0g
Unsaturated Fat:

5g
Cholesterol:

74mg
Sodium:

241mg
Carbohydrates:

47g
Fiber:

2g
Sugar:

24g
Protein:

4g
We know you will enjoy making this delicious banana bread. Now, let's get to the part you've been anticipating!
FAQs About Baking Soda In Banana Bread
What happens if you forget baking soda in banana bread?
If you forgot baking soda in your banana bread, it would turn out flat. Baking soda is a leavening agent; without it or a substitute, your bread won't rise.
Can I use baking powder instead of baking soda in banana bread?
Yes, you can. However, keep in mind that the leavening strength of baking powder is not as high as that of soda.
If I use too much baking soda, will something go wrong?
Yes, it can be poisonous. Baking soda has high sodium content. If you consume too much baking soda to balance salt, your body draws in more water to your digestive system. This causes diarrhea and vomiting.
If I use too much banana, does it affect the final product?
Yes, if you use too much banana, the center of your bread will be damp. Overall it will give your bread an undercooked, unappealing texture.
Final Words
Wow! We have learned a lot about the best substitutes for baking soda in banana bread. While baking soda has its perks, like fast leavening, other substitutes work fine.
A little trial and error until you get the best results won't hurt, so explore the different substitutes for backing soda in banana bread. Enjoy this yummy treat!
You May Like