Allspice berries are made from the dried berries of the Pimenta dioica tree. Its distinctive taste evokes memories of Christmas treats and desserts for most people.
Allspice berries give your dish a warm and earthy flavor that lends well to many comfort foods. You can find this spice in many Jamaican recipes.
If you happen to run out of allspice berries, don't worry; here are 11 great allspice berries substitutes that you can use.
What is Allspice?
Allspice is the common name for a spice made from the dried unripe berries of the Pimenta dioica plant. It's also known as Jamaica pepper (not to be confused with black pepper), melagueta pepper, or myrtle pepper.
Allspice is one of many spices that originate in America, where it was used by Native Americans for both its warming and medicinal properties.
This aromatic spice has a flavor reminiscent of cinnamon, nutmeg, and cloves with a pungent aroma.
What is a Good Substitute for Allspice Berries?
When you are in the middle of a recipe and suddenly realize you are all out of allspice berries, don't panic; you can use any of the following ingredients as allspice berries substitute.
These substitutes offer flavors that are very similar to allspice.
1. Ground Cloves
Ground cloves work well as a substitute for allspice berries.
How to Substitute
The cloves have a much stronger flavor than the allspice, so you would use only half the amount called for in the recipe.
You should start with smaller amounts of ground cloves and add until you reach the taste you want. Cloves have a potent flavor, and you don't want them to overwhelm your dish.
Cloves [1] add a delicious warm flavor to sweet dishes such as cakes or fruit desserts. Adding cloves to drinks will warm them up with a hint of spice.
If you want to use ground cloves for a savory dish, it is best to add pepper to get the spiciness.
2. Ground Cinnamon
Another great replacement for allspice berries is ground cinnamon.
How to Substitute
You can add cinnamon in the same ratio as allspice. Most recipes that call for allspice also call for cinnamon so that you can add more.
It is best to add a little black pepper to match the taste of allspice.
It would be best if you kept in mind that cinnamon has a hint of citrus in the flavor and could affect the result of your recipe.
You can substitute a cinnamon stick when your recipe calls for whole allspice berries.
3. Whole Allspice Berries
Making their spices is a simple task for those comfortable in the kitchen. If you are out of ground allspice berries, take the whole allspice berries and ground them up.
How much ground allspice equals whole allspice?
You will need six allspice berries to make ½ teaspoon of ground allspice.
You don't necessarily need a spice grinder. A coffee grinder will work just as well.
If you don't want to ground the berries, you can add them to your recipe whole. The whole berries will add the flavor you are looking for, and you will have to remove the berries before serving.
4. Ground Nutmeg
Nutmeg is another great spice that you can use as an alternative.
Nutmeg does not have the peppery kick that allspice has, so you might have to add a pinch if you want that flavor.
How to Substitute
Nutmeg is a bit stronger than allspice, so you will need only ¼ teaspoon for every ½ teaspoon of allspice. You can add it gradually until you reach the desired taste.
5. Star Anise
Star Anise [2] is a unique spice that has a potent flavor and aroma.
It is best to remember that star anise has a distinctive taste of licorice. Therefore, it is best in recipes that will not be overwhelmed by its intense flavor.
It substitutes wonderfully in dishes such as curries, stews, and marinades.
How to Substitute
Add small amounts of star anise until you reach the flavor you are happy with.
6. Five Spice Powder
The five-spice powder contains cinnamon, star anise, fennel, cloves, and ginger or pepper. This spice has a wonderfully sweet and spicy flavor.
How to Substitute
The five-spice powder can replace allspice in equal parts, and you will find very little difference in taste.
Further reading: Top 12 Chinese Five Spice Powder Substitutes
7. Pumpkin Pie Spice
Pumpkin pie spice typically contains allspice, so you can easily use it as a replacement for the required allspice.
How to Substitute
You should use equal amounts of pumpkin spice as allspice, and this spice will work wonderfully in sweet dishes.
When using pumpkin spice for savory dishes, you should add a quarter of a teaspoon of pepper for every teaspoon of pumpkin spice.
It is best to check the ingredients of your pumpkin pie spice because some varieties have different ingredients that might affect the taste of your dish.
8. Apple Pie Spice
Apple pie spice contains cinnamon and nutmeg. This spice is quite sweet, so it is best for dessert and beverage recipes.
How to Substitute
You can use apple pie spice in equal parts as a substitute for allspice berries.
9. Mixed Spice
As its name suggests, this spice combines allspice, cinnamon, and nutmeg. Mixed spice has a distinct flavor, so you must use it sparingly.
How to Substitute
Keep adding until you are satisfied with the taste.
This spice works best in sweet dishes.
10. Black Peppercorns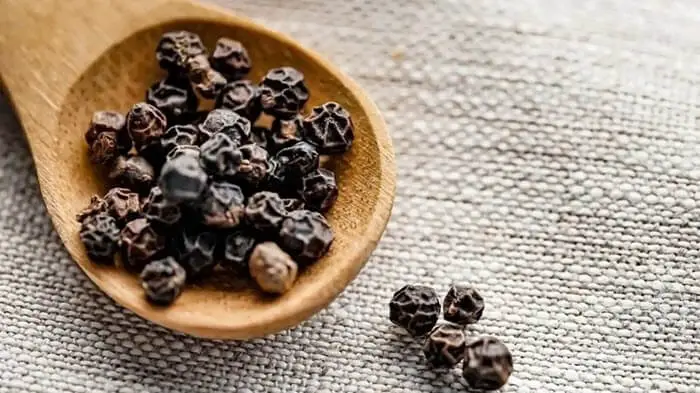 For savory dishes, you can substitute black peppercorns for allspice berries.
They are an excellent substitute for savory dishes because they offer a sweet and sour flavor, and they will add the spice you are craving.
Black peppercorns will not work as well in sweet dishes, and they are much stronger than regular black pepper, so you should use them sparingly.
How to Substitute
You should use half the amount that the recipe calls for.
11. Homemade Allspice
If you're a foodie who wants to make your own spice blend, you can do so at home with ease! This will require fresh ingredients like ground cinnamon and ground nutmeg.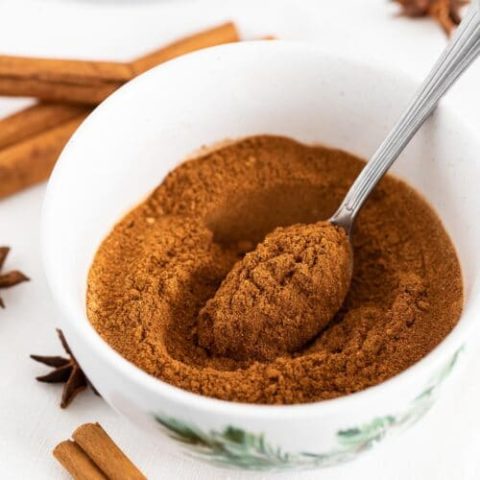 How to Make Allspice
Homemade allspice recipe.
Ingredients
½ teaspoon of ground cinnamon
¼ teaspoon of ground nutmeg
¼ teaspoon of ground cloves
Instructions
1. Combine the ingredients.

2. Add a dash of pepper.

3. Mix well, then store in a sealed container so the flavors stay fresh.
Notes
You can try different amounts of each spice until you find the right combination for your taste buds.
You can try your homemade allspice berries spice in molasses cookies where you can't go wrong.
Nutrition Information:
Yield:

1
Serving Size:

1
Amount Per Serving:
Calories:

8
Total Fat:

0g
Saturated Fat:

0g
Trans Fat:

0g
Unsaturated Fat:

0g
Cholesterol:

0mg
Sodium:

2mg
Carbohydrates:

2g
Fiber:

1g
Sugar:

0g
Protein:

0g
FAQs About Allspice Berries
Here are a few commonly asked questions regarding allspice and its flavor profile and substitutions.
Is ground allspice the same as allspice berries?
Ground allspice is made from grounding the whole allspice berries, and you will find it has the same flavor.
What spices does allspice have in it?
True allspice is its own spice but gets its name because it smells like a blend of other spices like nutmeg, cinnamon, and cloves.
Is the Chinese five-spice similar to allspice?
They are similar in taste, but the Chinese five-spice combines five spices, while allspice is one spice made from the dried fruit of the Pimenta dioica plant.
Where to buy allspice berries?
You can find allspice berries in the spice section of your grocery store.
Final Words
Given that allspice is a quintessential ingredient in Jamaican cuisine, it is important that we learn to substitute for it.
This can be done by adjusting the quantity of other spices that we have available.
You May Like