Beef stroganoff is a traditional Russian dish beloved worldwide due to its status as the perfect comfort food. It's rich, creamy, and full of possibilities.
If you've never had beef stroganoff before, it's a stew that consists of fork-tender pieces of beef sauteed with mushrooms in a creamy sauce.
If that sounds like it's to your taste, read on to find the best sides to serve with this classic dish.
What is Traditionally Served with Beef Stroganoff
When choosing what to serve with beef stroganoff, it's important to remember that it is a vibrant dish full of flavor.
More flavor means you should select a side dish that complements the depth of the stew without getting lost.
There are two main categories of beef stroganoff sides: starches and vegetables.
While starchy sides like potatoes or rice tend to be the more traditional choices to pair with stew, many vegetable dishes are also worth considering.
What Starches to Eat with Beef Stroganoff?
Starches are a universal go-to when it comes to any stew, no matter what type of protein base you're using.
They tend to have more neutral flavors that take on the taste of the main dish without altering it.
1. Rice
Rice is one of the most versatile sides you can choose from. You don't have to get fancy with rice as a side dish for beef stroganoff to make it stand out, though.
White rice with salt, pepper, and butter will complement the dish without compromising flavor. If you want something with a bit more punch, a savory rice pilaf would be a perfect choice.
2. Potatoes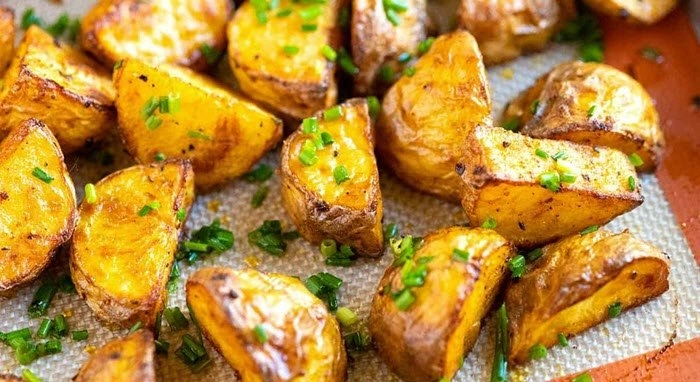 Much like rice, potatoes have nearly endless possibilities. A hearty scoop of mashed potatoes topped with stew, a nice side of crispy roasted wedges, or a baked potato would work perfectly.
3. Bread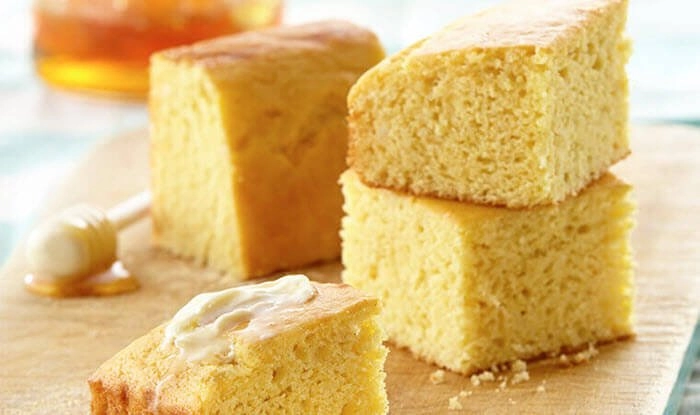 The flavorful nature of beef stroganoff means you don't necessarily need to spend a lot of time preparing a whole side dish.
A nice loaf of crusty bread spread with butter makes for the perfect no-fuss side dish. You can even stir a bit of cinnamon and sugar into the butter to add a sweeter touch.
So, what bread to serve with beef stroganoff?
I recommend serving sourdough or rye. The tangy flavor in these types of breads will go well with the taste of the mushrooms and wine sauce used in this dish.
If you're looking for a more traditional pairing, try white toast as an accompaniment instead.
4. Egg Noodles
One of the most common side dishes for beef stroganoff is egg noodles. They're simple, hearty, and won't compromise the flavor of your dish.
You could also use regular flour-based pasta if you prefer a milder flavor to your noodles.
5. Gnocchi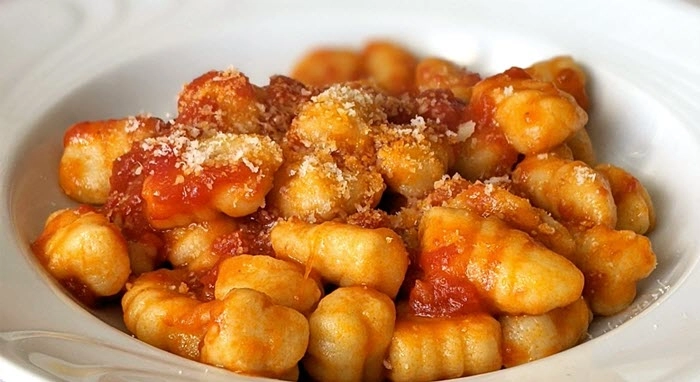 While it may seem strange, a nice serving of potato gnocchi will go great with your beef stroganoff.
You can either boil your gnocchi and toss them with some salt and pepper or pan-fry them with a bit of butter.
6. Polenta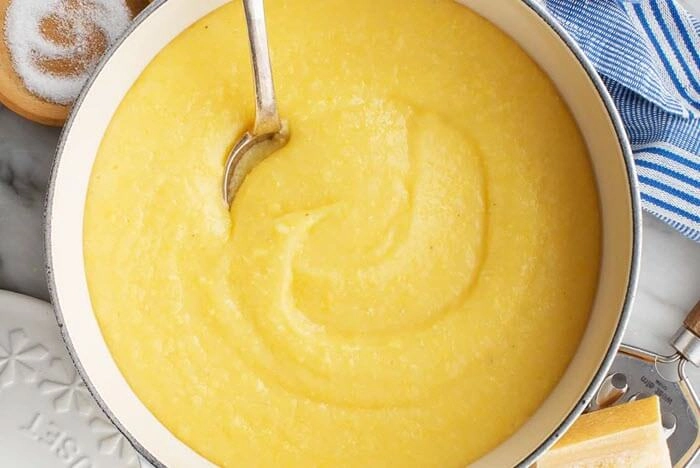 Polenta, can be a great choice as an accompaniment to beef stroganoff.
Most people think it is made with corn flour, however, it's a hearty dish made with cornmeal. Corn flour and cornmeal are different things.
It can be served up like porridge and topped with herbs, seasoning, or mushrooms to complement your stroganoff perfectly.
What Vegetables go with Beef Stroganoff
If a starchy side sounds a bit too heavy for you, you might want to choose a vegetable side. You can season most of them with just salt and pepper and little to no added fats.
Or, sautee them in butter and garlic for a delicious gourmet side.
Here are a few vegetable sides for beef stroganoff that are on the lighter side.
7. Cauliflower
If you want to avoid starchy potatoes but still want the beef-and-potatoes meal, try mashing up some cauliflower.
It's an excellent substitute for mashed potatoes, especially if you're aiming for a lower-carb option.
Season it just right, and you won't even know the difference!
8. Side Salad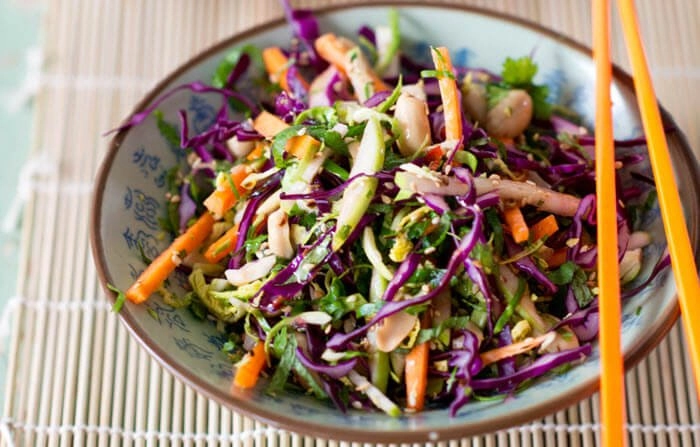 A side salad is an excellent option because it's delicious, and you can throw it together quickly. Toss with a bit of olive oil, salt, and pepper to keep it low-calorie.
So, what salad goes well with beef stroganoff?
It depends on what type of beef stroganoff you make. If you're making a creamy version, then the best salad to pair it with would be coleslaw or potato salad.
For a more traditional meat and mushroom dish, try pairing your meal with something light like mixed greens or tomato slices.
9. Olivye
This traditional Russian salad combines potatoes, pickles, carrots, eggs, ham, and other ingredients to make a hearty salad that can act as a meal on its own.
If you'd prefer to stick to only one meat for your dinner, you can omit the ham from this recipe. The best part is that you can use any leftover salad for lunch the next day!
10. Cabbage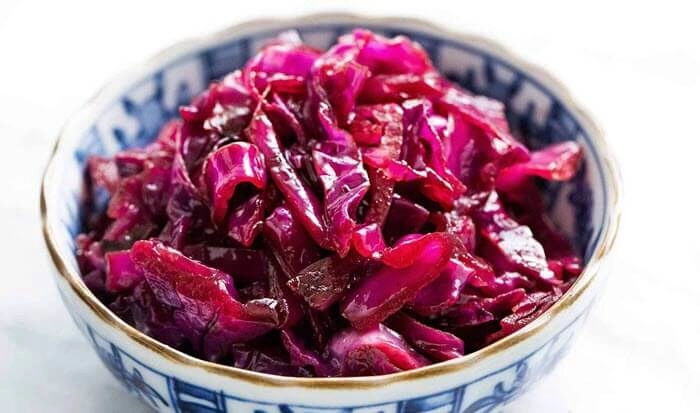 Stewed red cabbage is a flavorful side dish that can add a pretty burst of color to your stroganoff.
Cabbage can be braised with sugar, vinegar, and apples or chopped into a shredded veggie salad.
11. Green Beans
Green beans are versatile, and their flavor doesn't overpower the foods they accompany.
You can steam, roast, or pan-fry them with a little bit of salt and pepper for added flavor.
12. Borscht
If you want to get a bit fancy, Borscht is a good option.
Borscht is a beet soup that originated in Ukraine but is quite popular in other areas of Eastern Europe and Russia.
13. Asparagus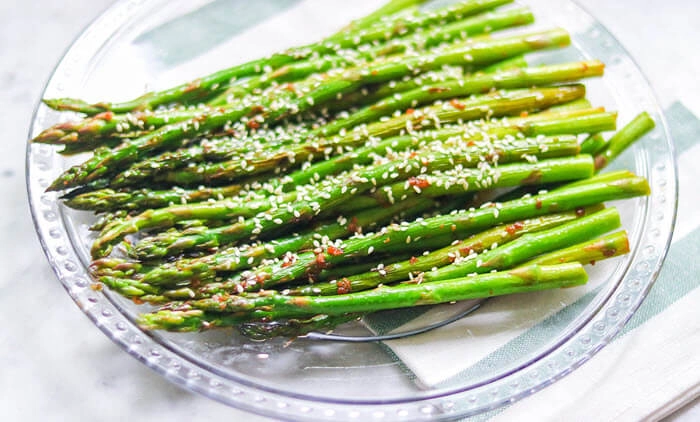 Asparagus has a unique and robust flavor, so make sure you're comfortable with mixing its flavor with that of your stroganoff.
You can pan-fry it with olive oil and a bit of seasoning, wrap it in bacon, or steam it and add a squeeze of lemon juice for added flavor.
14. Broccoli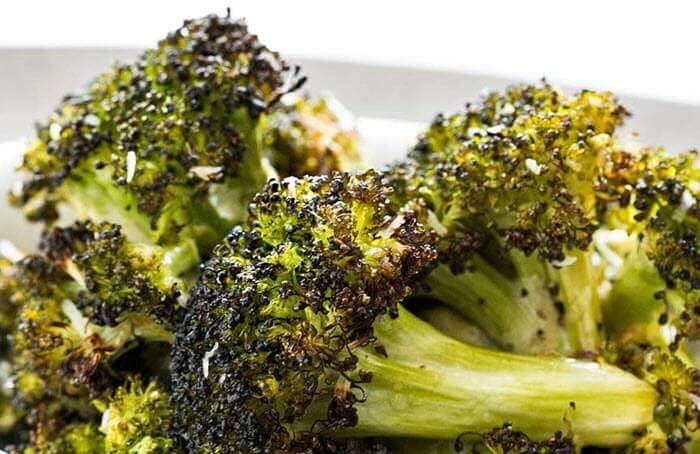 Like asparagus, broccoli has a more robust flavor, but you can prepare it in many ways that work well with beef stroganoff.
If you're serving children, a bit of melted cheese on top of steamed or roasted broccoli might be a welcome topping. Lemon juice, salt, and pepper, or garlic salt can add great flavor, too.
15. Carrots
Steamed, roasted, or fried in a pan, carrots can add a sweet, savory, or even spicy touch to your meal.
Season them with salt and pepper, crushed red pepper, or even a bit of lime zest for a good boost of flavor.
16. Vegetable Medley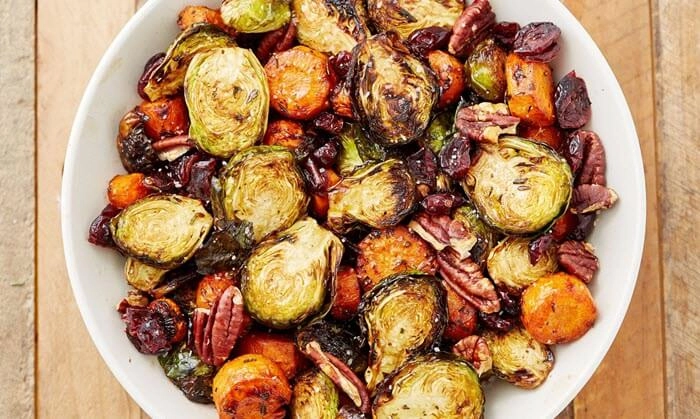 If you want to stick with a vegetable side but can't decide which one to choose, why not make it a medley?
Carrots, peas, string beans, lima beans, broccoli, cauliflower, and asparagus can be mixed and matched to create the perfect blend.
FAQs About Beef Stroganoff
What is beef stroganoff?
Beef stroganoff is a Russian dish that typically consists of thinly sliced pieces of beef, onions, and mushrooms in a sour cream sauce.
The name "stroganoff" comes from the chef who invented this dish for Czar Alexander II's son back in 1856.
This popular recipe has been modified over time to include many different variations such as adding wine or tomato paste instead of sour cream. You may also find it served with rice or pasta on the side.
How to make beef stroganoff?
This beef stroganoff recipe is classic and easy to make. It's perfect for a family dinner or even just yourself since it's so simple yet delicious!
What wine to serve with beef stroganoff and noodles?
One of the most popular wines to pair with beef stroganoff and noodles is Pinot Noir.
This dry red wine has a lot of flavors that can stand up to rich dishes like these, yet it's not too heavy or tannic for those who don't want their palate completely overwhelmed by food flavors.
It also pairs well with mushrooms which are often used in this dish as well!
Conclusion
When choosing sides for beef stroganoff, the main thing you want to remember is that your stew should have a robust and hearty flavor.
Your side dish should be delicious on its own but act as a complement to the earthy tones of traditional stroganoff.
Simple is typically best for a dish like this one, but that doesn't mean your side lacks flavor or fun.