Some people don't like asparagus taste, while some don't get it from the nearby grocery store; there's a need for a substitute in all these situations.
We have collected all the vegetables that can serve best in place of asparagus. Let's get right into the business!
What is Asparagus?
Asparagus belongs to a flowering plant species whose young shoots serve as spring vegetables to savor your food.
It doesn't only add deliciousness to your food, but it also has a high nutritional value. It is enriched with essential nutrients, including calcium, potassium, iron, and antioxidants such as vitamin A and C.
Some people use steamed asparagus to present with meat or fish as a side dish, while some boil this veggie in their soup!
Substitute for Asparagus – Our Top 10 Picks!
1. Broccoli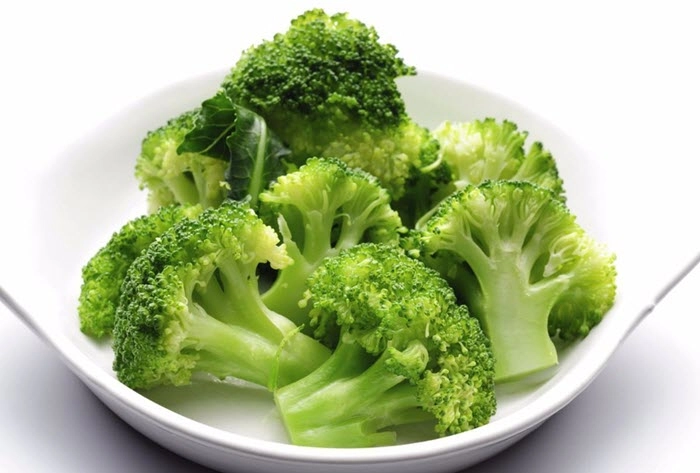 Broccoli is the best substitute for asparagus that matches texture and taste and has a similar nutritional value.
It can serve as a great side dish with meat or salmon, or you can steam it with other veggies –you can simply take it like asparagus.
Health Benefits
As far as nutrition is concerned, broccoli comes with antioxidants, iron, potassium, and high dietary fiber. It's a good choice for people having high cholesterol.
Moreover, research says that broccoli also lowers the risks of heart diseases and cancer –thanks to its antioxidant properties. People having a bad time with their eyesight must prefer broccoli instead of asparagus due to the high content of retinol.
How to Cook
Cooking broccoli is quite similar to asparagus; you can either steam it single or with other vegetables, saute it with olive oil, roast it with chicken, or eat raw broccoli in the salads.
Recipes
Broccoli stir fry
Broccoli with salmon
Broccoli with pasta
2. Leek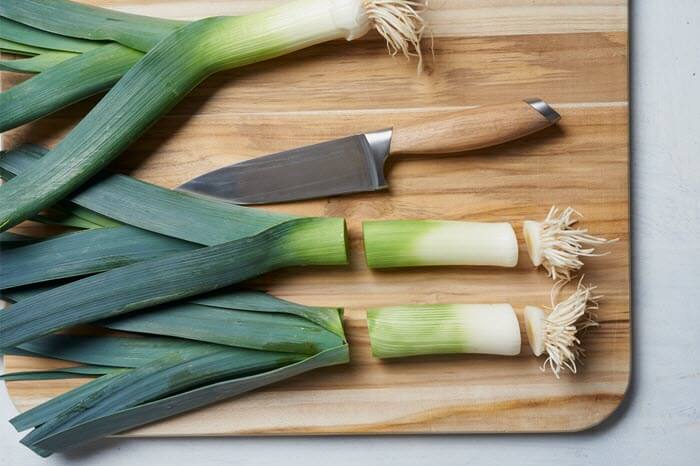 Leek is another alternative with quite a different taste, but it has a pretty similar texture to asparagus.
Health Benefits
When we talk about the nutritional value, it is at par with asparagus, having antioxidants, vitamins, magnesium, and high dietary fiber.
Leek is also a budget-friendly option that won't put an additional burden on your grocery like asparagus; you can get it from almost every store.
How to Cook
You can cook leek by adding it into your soups and stews for additional flavor. However, stir-fry leek can serve as an exceptional side dish with steaks.
You can also make it part of your salads with firm and crisp stalks. Light green and white-colored leeks are preferable over the darker ones as they have better taste and texture.
Recipes
Stir Fry leeks
Braised leeks
3. Celery
Celery is a marshland plant that belongs to Apiaceae with long and green crunchy stalks and tapering leaves.
Health Benefits
It serves as the best low-calorie snack substitute for asparagus with some amazing health benefits. It is enriched with vitamin K, vitamin A, potassium, fiber, as well as folate.
How to Cook
You don't have to put extra effort into cooking celery as you do for asparagus because it tastes delicious in its raw form. You simply have to chop it and add it to your meal when you turn the flame off.
However, if you still want to cook it, you can steam it for up to a minute.
Recipes
Celery soup
Celery juice
Fennel & celery salad
You may like: don't have celery in your kitchen? You can find some of its substitutes here.
4. Green Beans
Green beans, commonly known as French beans and snap beans, can also be a great replacement for asparagus.
Health Benefits
Let's start with the nutritional value of green beans because that's the reason they are much more relatable to asparagus. The high magnesium and folate content, iron, antioxidants, and vitamins improve your overall health and prevent cancer, diabetes, obesity, and heart diseases.
How to Cook
You can even fry green beans, steam, saute, boil, and bake them for the best taste. Adding green beans to your salad is a good option as well!
Recipes
Sautéed green beans
Green bean minestrone
Green bean casserole
Bonus: if you're interested in the substitutes for green beans, then click here.
5. Lettuce
If you're looking for the best raw substitute for asparagus, there's nothing better than crispy, leafy-green lettuce.
The good thing is that lettuce is a widely-cultivated plant that's available in all seasons. You can even purchase the beans and plant this veggie in your garden.
Health Benefits
It has a high nutritional value, such as adequate potassium, calcium, folate, magnesium, and beta carotene, like asparagus.
How to Cook
No efforts are needed! You simply have to slice the lettuce and present it to the steaks or burgers as a side dish. Moreover, lettuce can be a great partner for other veggies in your salads!
Recipes
Thai green pork lettuce cups
Sticky pork lettuce wraps
Steak lettuce cups
6. Spinach
Native to western and central Asia, spinach is a leafy-green plant best known for its high iron content. Spinach belongs to the amaranth family, pretty related to quinoa and beets.
Health Benefits
How can we forget that it comprises sufficient amounts of potassium, magnesium, and vitamins, especially antioxidants?
Spinach really does a great job of relieving oxidative stress and helps manage hypertension, diabetes mellitus, and eye-related issues.
How to Cook
One of the most famous spinach recipes includes creamy spinach soup, garlic sauteed spinach, and creamed spinach chicken.
However, you can have it stir-fry or completely raw as a side dish to your main dishes.
Recipes
Creamed spinach
Mushroom & spinach risotto
Curried spinach, eggs & chickpeas
7. Green Peas
Another asparagus substitute, green peas, belong to the family Pisum sativum!
Health Benefits
Green peas are on the high side, with adequate dietary fiber and antioxidant content for nutrition.
Your meals containing green peas are much more nutritious and healthier; they help reduce the risk of several diseases.
How to Cook
You can cook the peas exactly as you do with asparagus. If you want to retain the nutrients, you can simply steam the peas and dish them out with other veggies; seasoning green peas with salt and pepper is also good.
You can also stir-fry the peas in olive oils, onion, and garlic to serve with mushroom rice. Some best green peas recipes include chicken soup with green peas, sautéed green peas, and balsamic green peas salad.
Recipes
Split pea & green pea smoked ham soup
Pea & leak super-green tart
Stir fry of green peas with grilled salmon
8. Zucchini
Zucchini, which belongs to the family Cucurbita pepo, also called baby marrow or courgette is a herbaceous plant that's great summer squash.
Health Benefits
Zucchini is a great asparagus substitute as it helps combat digestion problems and poor eye health. The antioxidant properties of zucchini also lower the risks of cancer and diabetes mellitus.
How to Cook
To enjoy zucchini's best taste and texture, you can simply steam, saute, bake, or stew it while retaining its nutrition.
Some popular zucchini recipes include tomato pasta with zucchini, baked zucchini with parmesan, and grilled zucchini with lemon-scallion topping.
9. Avocado
The avocado is a member of a family of flowering plants Lauraceae that is native to highland regions of south-central Mexico.
Health Benefits
Avocados are well-known for their remarkable benefits for our cardiovascular system; they serve well in place of asparagus.
Enriched with monounsaturated fats, they help lower blood pressure and prevent the onset of several chronic heart diseases.
How to Cook
Preparing avocado for the meal is quite simple compared to asparagus; no cooking is required.
To enjoy its healthy taste, you have to slice it, chop it, or smash it with other veggies. Some avocado recipes include chicken tacos with avocados salsa, bacon avocado salad, and avocado salad with onion, tomato, and lemon.
Recipes
Avocado soup
Tomato penne with avocado
Avocado on toast
Spicy chicken & avocado wraps
10. Nopales
Last but not least, nopales is actually an Opuntia cactus that's an essential ingredient for Mexican cuisine dishes.
Health Benefits
Thanks to its anti-inflammatory, anti-viral, and antioxidant properties, it can serve as a great replacement for asparagus.
How to Cook
Though slightly bitter, the crispy texture with mild flavor can serve as a great addition to the garden salads. When sautéed, steamed, boiled, and charred, they can be a suitable side dish for steaks and other veggies.
The only problem in using nopales as a alternative to asparagus is that they aren't easily available in all the stores. You may get them canned or jarred in Mexican stores or Walmart.
FAQs About Asparagus
1. Can I substitute green beans for asparagus?
Here's a big YES! Green beans can serve as an excellent substitute for asparagus.
The high nutritional content, including folate, antioxidants, magnesium, and calcium, is at par with asparagus.
Green beans can be prepared in exactly the same way you prepare asparagus.
2. Is broccoli an acceptable substitute for asparagus?
If you don't get asparagus, broccoli should always be your second option because it substitutes the nutritional value, taste, and texture very well.
Both asparagus and broccoli are cooked similarly and served in the same dishes.
3. Why is asparagus so expensive?
Asparagus plants cost so high only because it's difficult to grow them. It takes almost two to three years to harvest the first crop.
It's a labor-intensive crop that demands handpicking –it explains its high cost well.
4. Where to buy fresh asparagus near me?
If you want to buy fresh asparagus, there's no better option than Amazon and Walmart. They deliver fresh vegetables throughout the US.
However, if you are looking for packaged or seasoned asparagus, ALDI US is a great place to buy from.
Conclusion
As asparagus is quite a limiting vegetable that's not easily available in all the places, it's important to know its substitutes to retain the taste of your favorite recipes.
Even if you don't like the taste of asparagus, you can still get the same texture as asparagus in all of the substitutes above.
Whether it's broccoli, lettuce, celery, or leek, they all serve best in